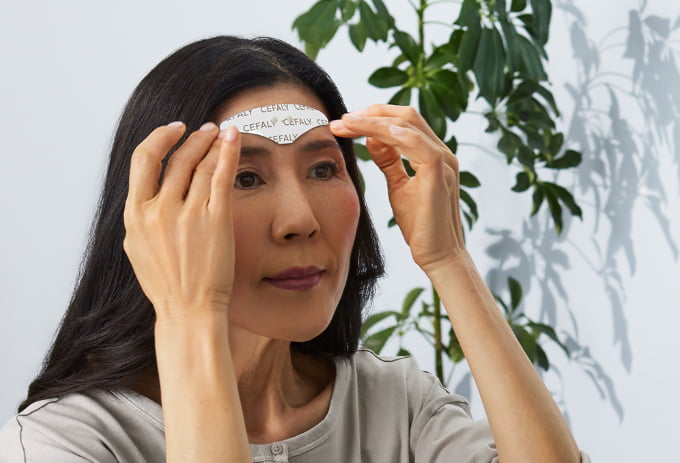 CEFALY Electrodes
Apply the patented self-adhesive electrode to your forehead, then attach your CEFALY device to the electrode, delivering tiny impulses into the nerve center where your migraine headaches start, reducing or eliminating migraine pain.
Each electrode package contains three reusable electrodes and hypoallergenic electrodes are available if you have sensitive skin or known allergies to acrylates. Find replacement electrodes that fit your CEFALY device below.
Note: Electrode Subscription members can update next delivery date in account settings. Learn more
Frequently Asked Questions About CEFALY Electrodes
How to Use CEFALY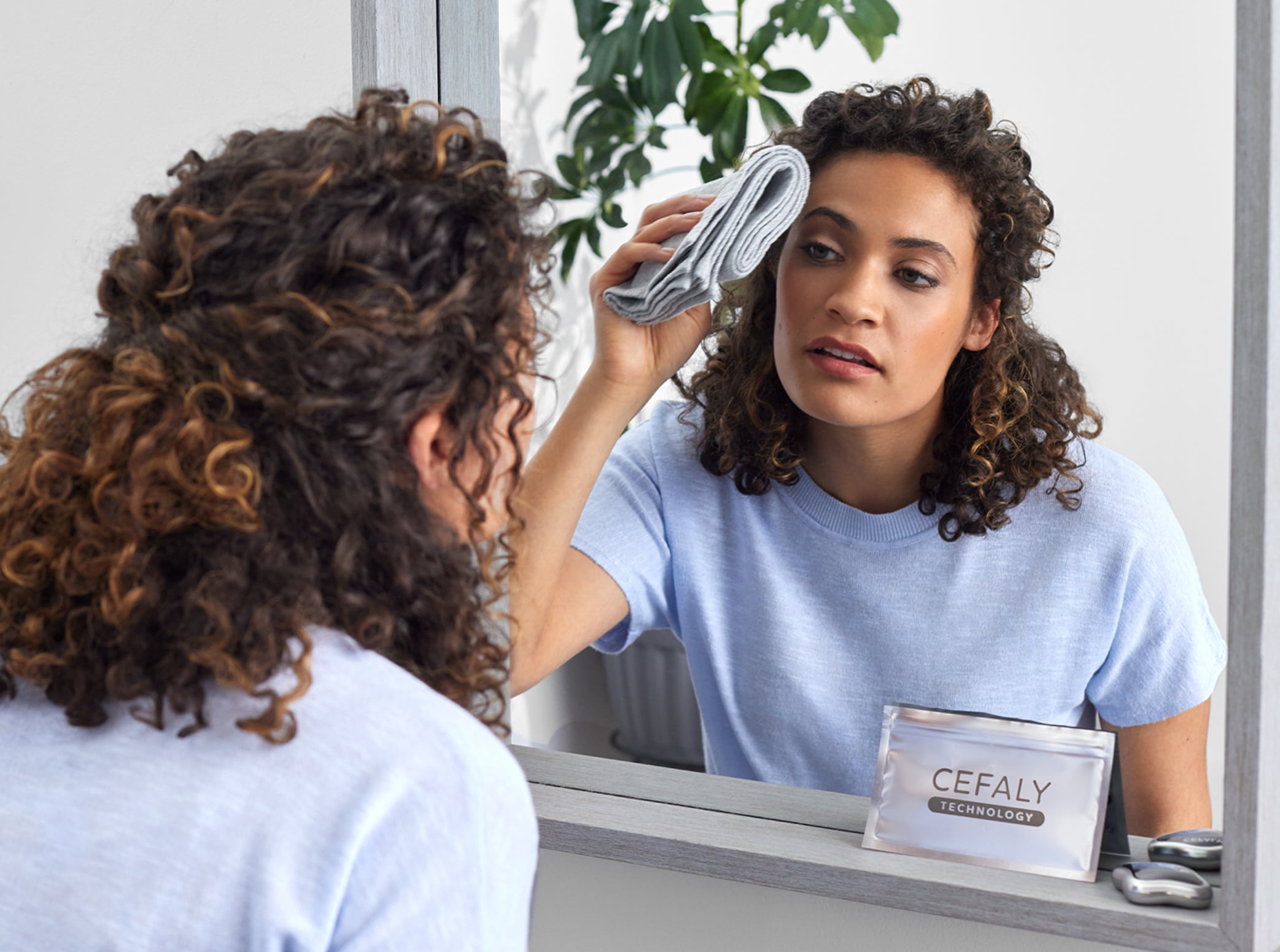 1

Cleanse Your Skin

It's important to cleanse your skin before every CEFALY treatment session. This will help ensure the electrode attached securely to your forehead.
Use soap and water to wash between and above your eyebrows. Afterward, be sure to dry your skin thoroughly.
The use of make-up removing products is NOT recommended as a substitute for soap and water.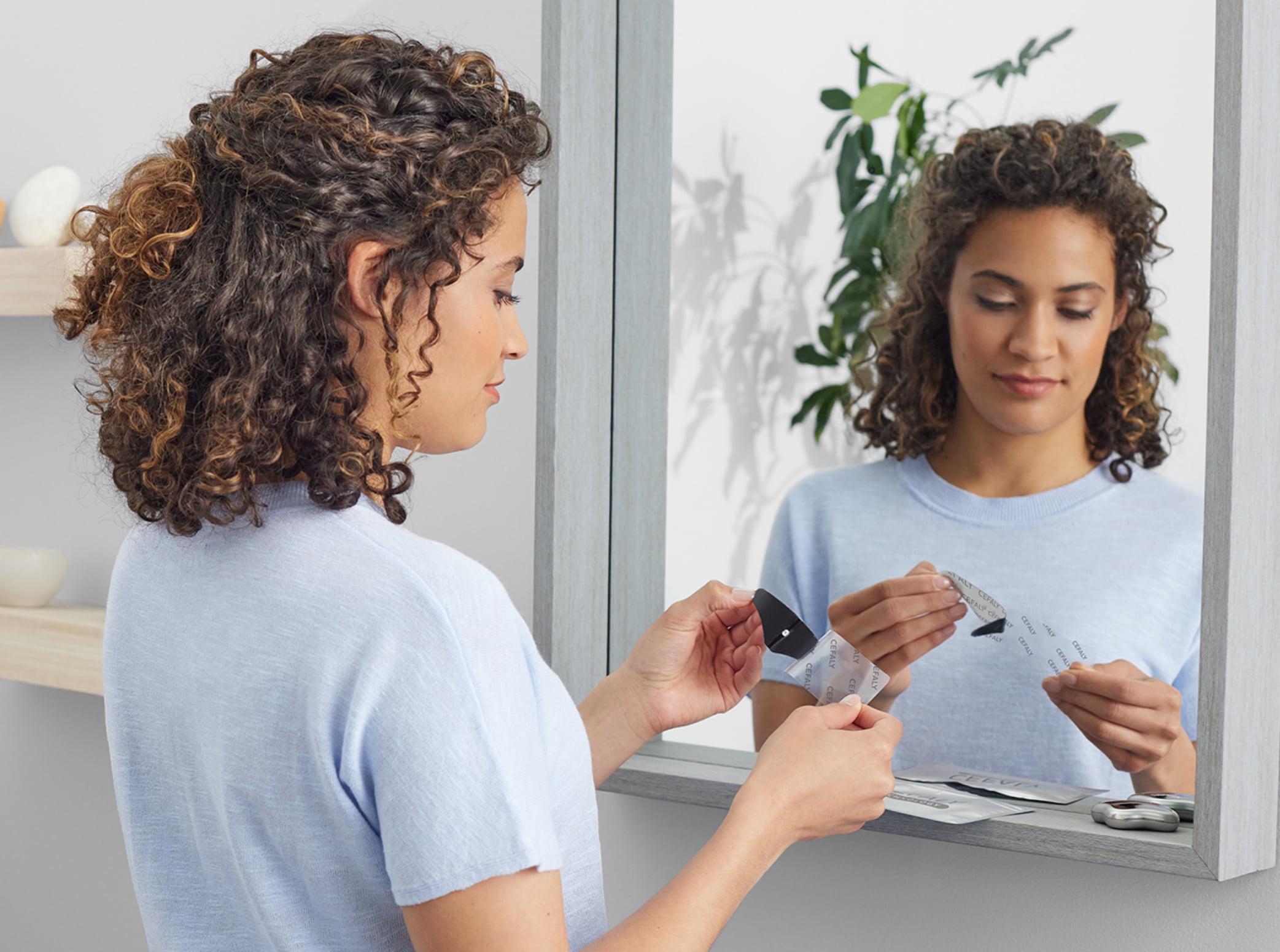 2

Open The Electrode

Open the electrode packet and slide out the plastic sleeve, then peel off the electrode.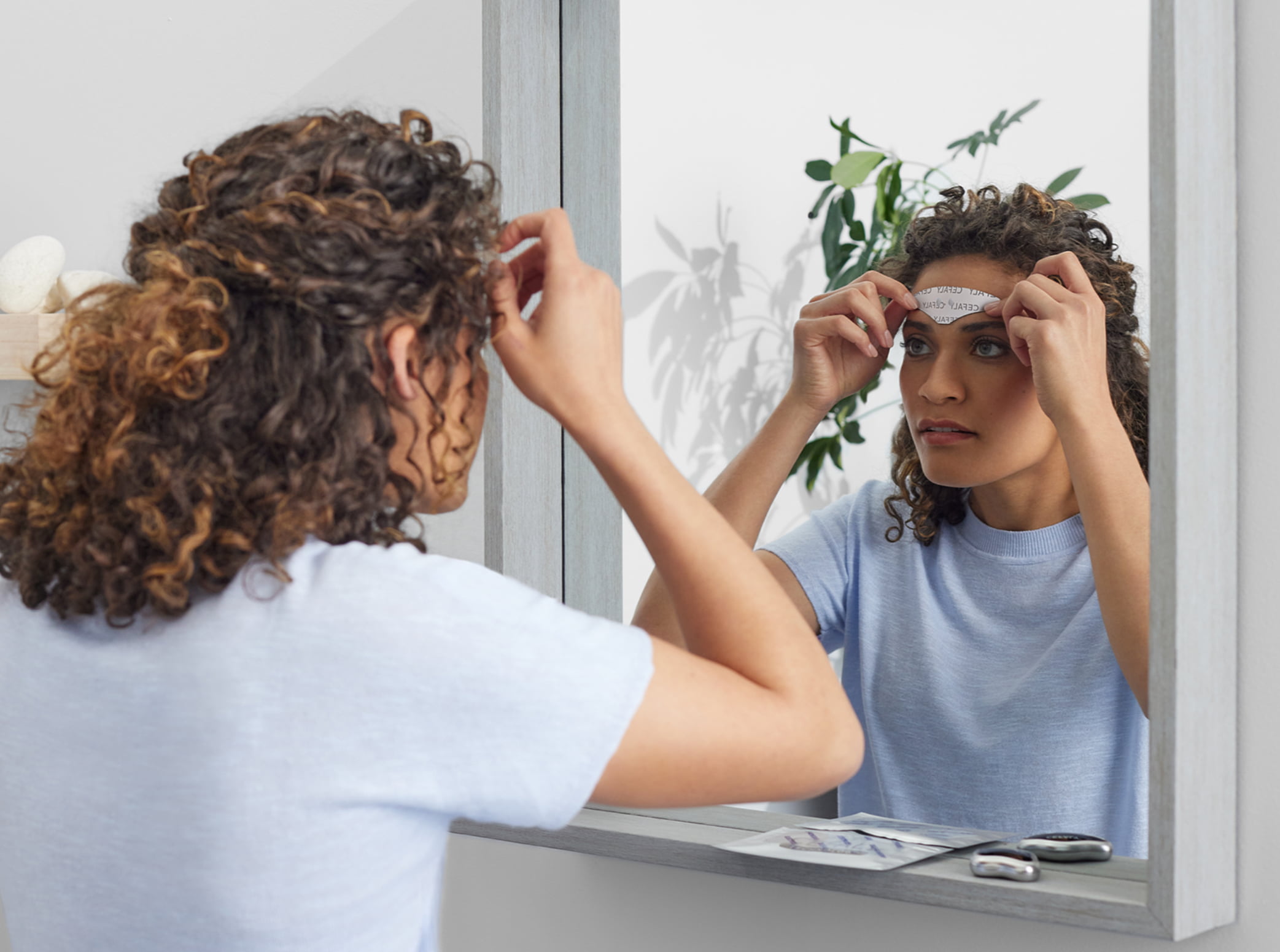 3

Position the Electrode

Use a mirror to place the Electrode so the curved area is in between your eyebrows and the wings are just above your eyebrows. Firmly run your fingers over the Electrode a few times until it lays flat against your skin.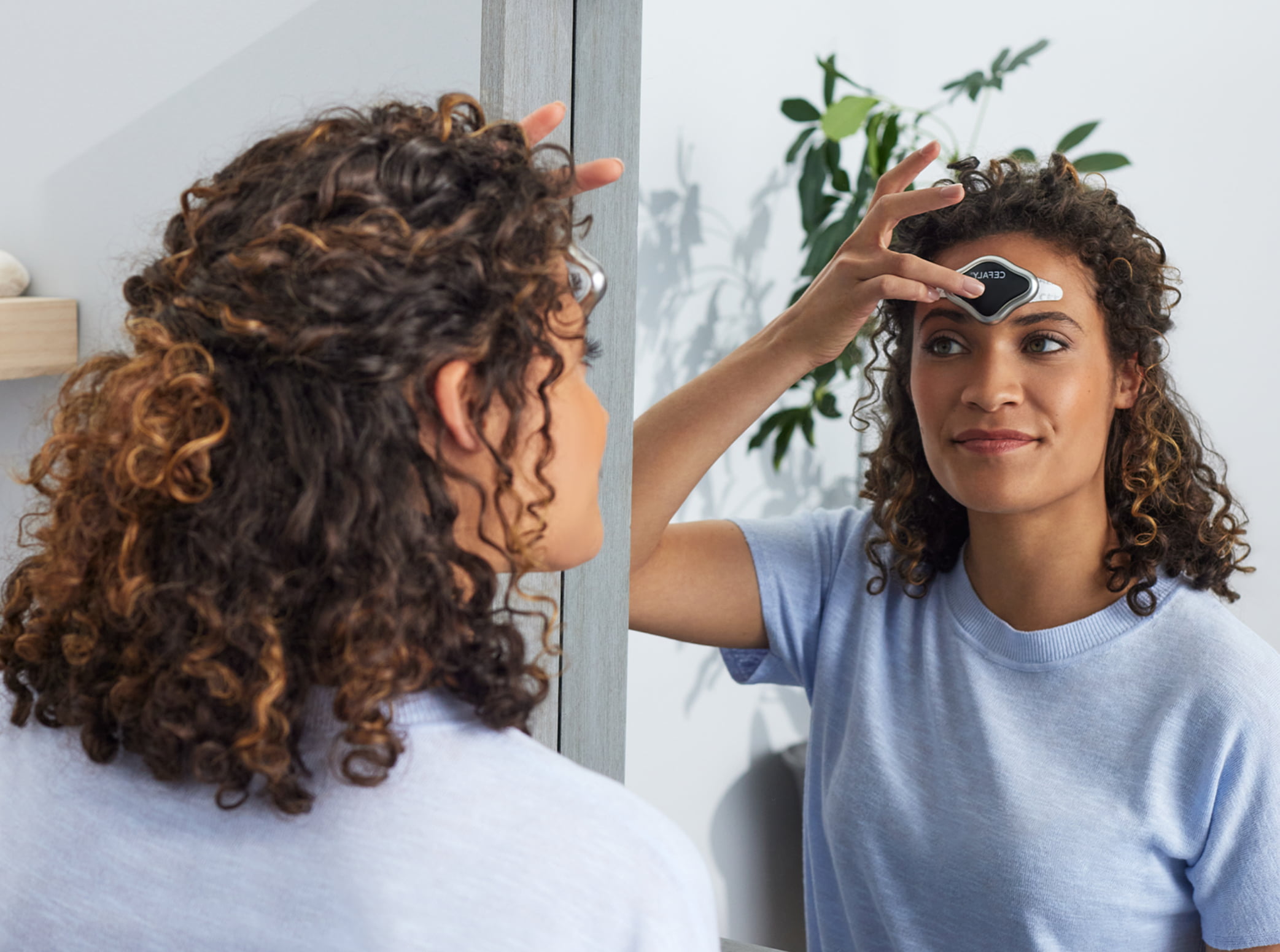 4

Connect Your Device & Treat

On the back of your CEFALY DUAL Enhanced, you'll find two small magnetic contacts, designed to securely attach to the Electrode (the contact in the center connects to the charging dock). Hold your device so these magnets are exposed and bring it toward your forehead. You'll feel the device pulling itself toward the Electrode.

Once your device is securely attached to the Electrode on your forehead, you're ready to select either the ACUTE program or the PREVENT program.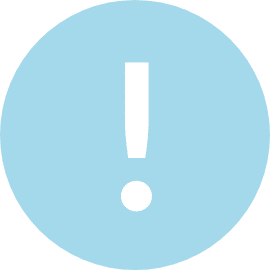 You control your CEFALY treatment intensity. It should never be painful and treating your migraine at a lower intensity is effective and perfectly normal. For some, CEFALY is immediately effective. For others, it may take weeks for your treatment sessions to produce the results you're seeking.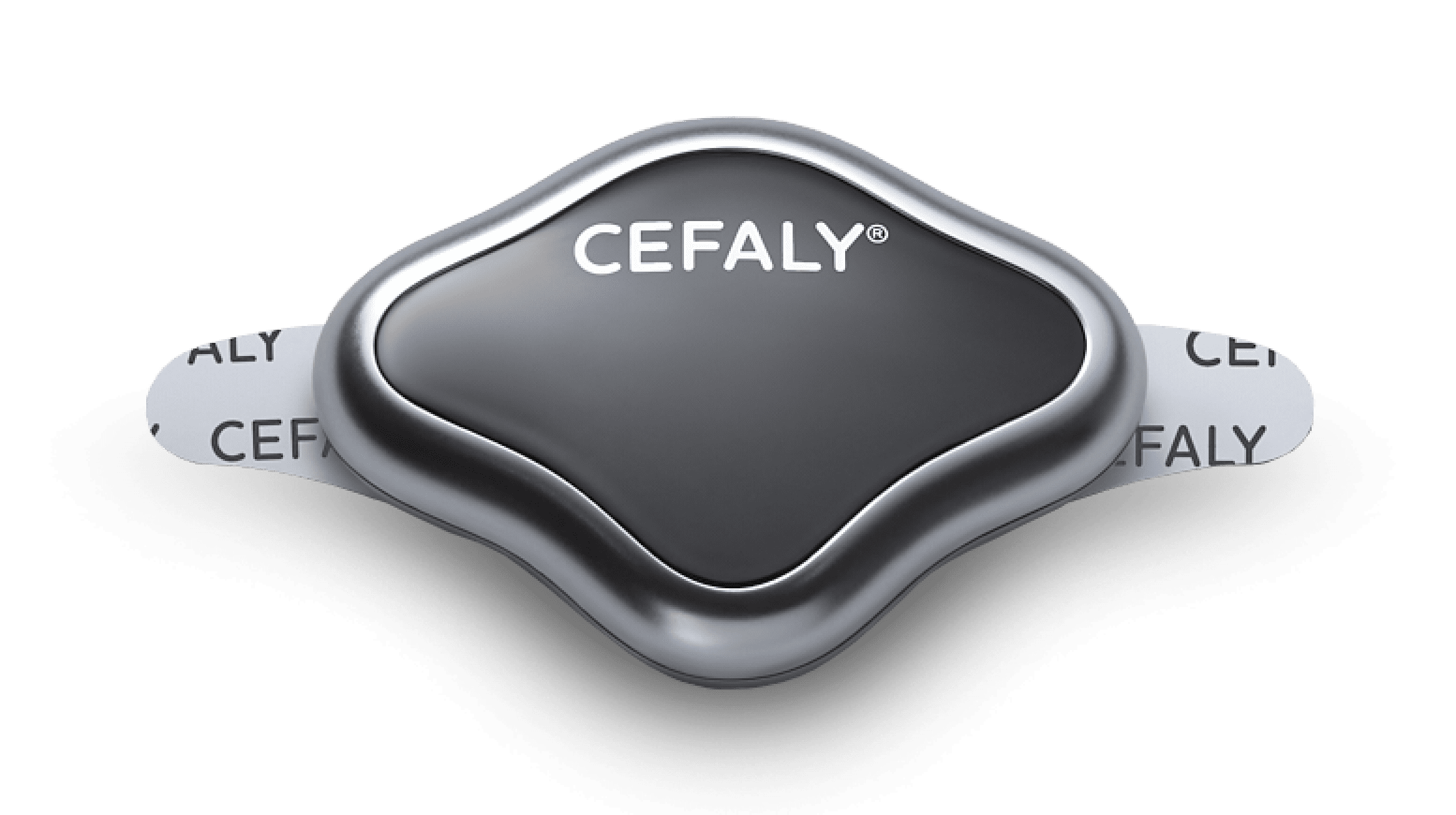 Not Yet a CEFALY User
CEFALY is a FDA-cleared, drug-free migraine treatment that treats migraine at the onset to stop or reduce pain and prevents future episodes with compliant daily use.
Learn More About Migraines
What Is Migraine with Aura?
Differences Between Migraine Headaches & Non-Migraine Headaches
How to Treat and Prevent Vestibular Migraine? Can CEFALY Help?
What Is Migraine with Aura?
What Is Headache Hygiene?