CEFALY Technology is the maker of CEFALY, an FDA-cleared, over-the-counter wearable medical device that's clinically proven to relieve migraine pain and reduce migraine frequency.

Migraine is a complex neurological condition that causes intense headache pain, nausea and other symptoms in more than 1 billion people worldwide. Migraine is most often treated with medication, but many patients can't tolerate side effects or find that medication doesn't work for them.

CEFALY provides drug-free migraine relief without a prescription and with minimal side effects. It uses external trigeminal nerve stimulation (e-TNS) to stimulate and desensitize the trigeminal nerve, the primary pathway for migraine pain.

Based in Belgium with U.S. offices in Darien, Conn., CEFALY Technology manufactures specialized electronics for medical applications. Every member of the CEFALY team shares a passion for connecting people with effective migraine treatment. Many of us, including CEO Jen Trainor-McDermott, live with migraine ourselves.
Our mission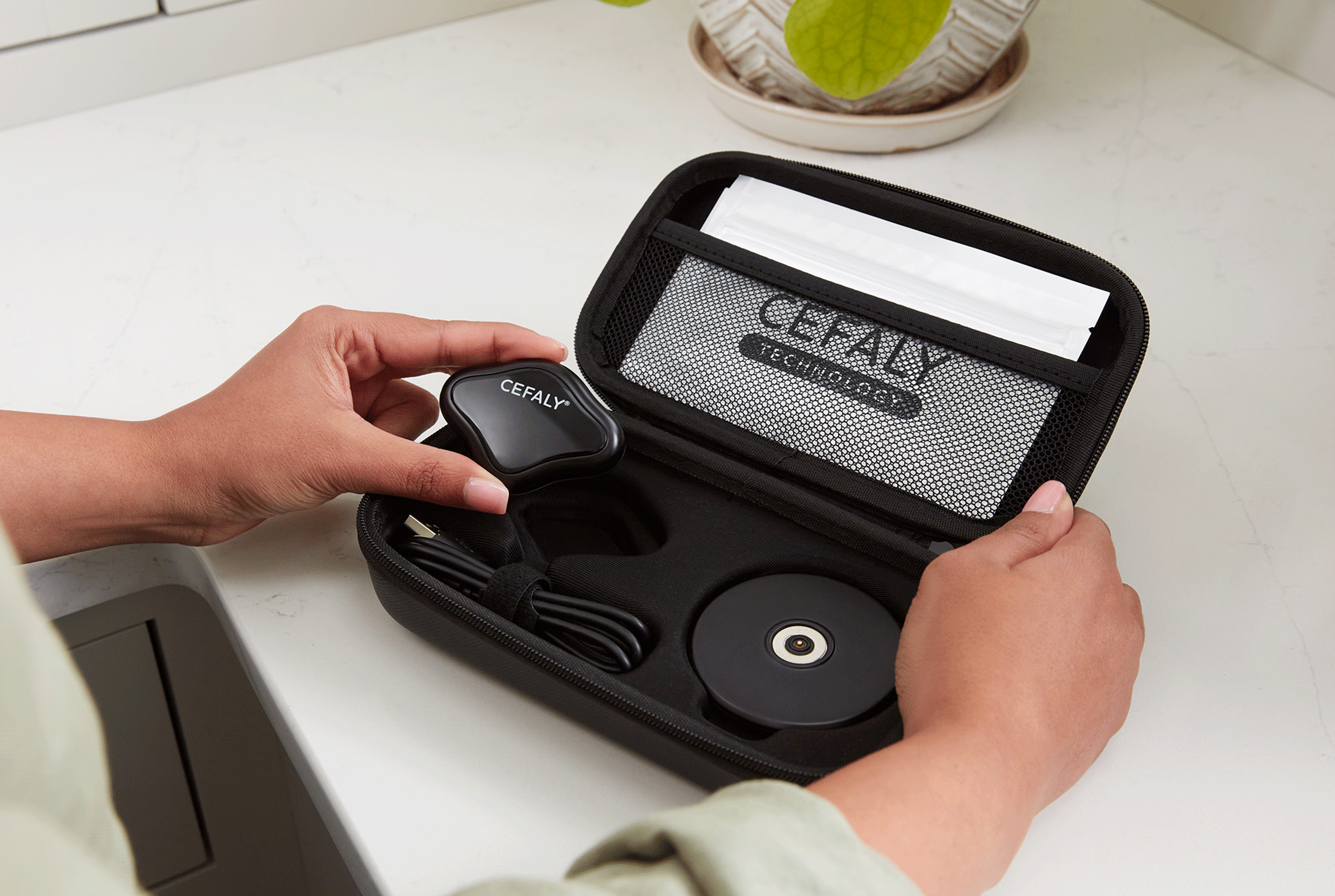 To provide innovative, ever-evolving technology that enables people with migraine to take control of their treatment and live happier, healthier lives.
Our vision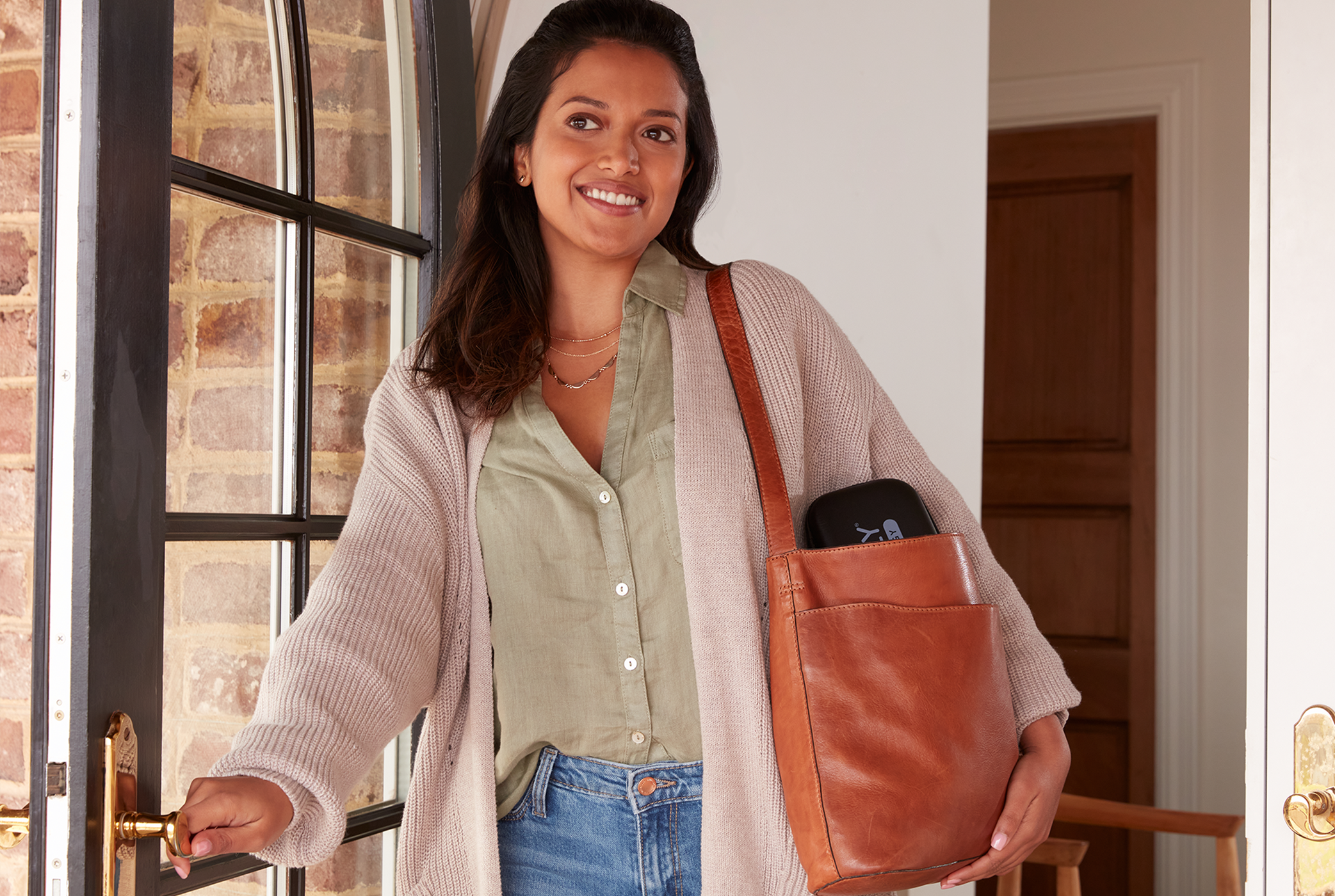 A world where every person living with this debilitating condition enjoys freedom from pain through effective, drug-free migraine treatment.
CEFALY highlights
2004: CEFALY Technology is founded in Belgium.
2008: The first CEFALY device, worn on a headband, is introduced.
2014: CEFALY becomes the first FDA-cleared migraine treatment device for the prevention of migraine.
2014: CEFALY Technology opens its U.S. office Connecticut
2016: Cefaly 2, PREVENT device with USB rechargeable battery launches
2017: CEFALY is FDA-cleared for the acute treatment of migraine. Followed by the CEFALY DUAL launch, which combines ACUTE and PREVENT treatment modes in a single device
2020: CEFALY is approved for over-the-counter use, making it the only FDA-cleared device used for the treatment and prevention of migraine that is available without a prescription.
2021: The CEFALY Enhanced features wireless charging, longer battery life, and a new, intuitive design.
2022: A major advance in migraine treatment is introduced: the Bluetooth-enabled CEFALY Connected, which syncs with the CeCe Migraine Management app to help users gain new insights into their journey toward migraine relief
2022: The CEFALY Coach program provides personalized assistance to everyone purchasing a CEFALY device in a free, one-on-one session with a CEFALY expert.
Recommended by
healthcare professionals
"My patients regularly tell me that CEFALY takes the edge off migraine, enabling them to get back to their daily routine. Now available over the counter, CEFALY is much more accessible for patients without needing a prescription from their clinician."

"CEFALY has really answered that call for many of my patients. It's fantastic that it works as a preventative and an acute option, sometimes eliminating the need for multiple drug prescriptions."

"I have been using CEFALY devices in my clinical practice for a few years now both as migraine prophylaxis as well as one of the acute/rescue options. I am very pleased with the results."

"CEFALY efficacy data in our real world practice are not only replicated, but safe. The CEFALY DUAL is an effective abortive and preventive therapy as monotherapy and as well as combined."

James A Charles, MD, FAAN, FAHS
"I LOVE the CEFALY device! It is so helpful to have a non-invasive and non-medication way to improve a headache. My patients and my headache clinic team alike love having this option in our toolbox to beat a migraine."

Awards and press
Named one of Top 20 Most Innovative Companies to Watch in 2021 by Business Worldwide Magazine
Received the 2021 Distinction Award for Best Native Mobile App from eHealthcare Leadership Awards for the CeCe Migraine Management app.
Featured in leading publications, programs and websites, including goop, Good Morning America,
The New York Times, the Harvard Health blog and Neurology Today.
Get the CEFALY Connected
Gain new insight into your migraine treatment journey. The Bluetooth-enabled CEFALY Connected allows you to optimize your treatments by tracking them on your phone.