CEFALY Device & Accessories
CEFALY's breakthrough migraine treatment device and accessories help improve your quality of life and free you from migraine pain. This simple-to-use medical device and supportive accessories work to treat acute migraine attacks quickly, prevent future episodes, and may cut your number of migraine days by almost half.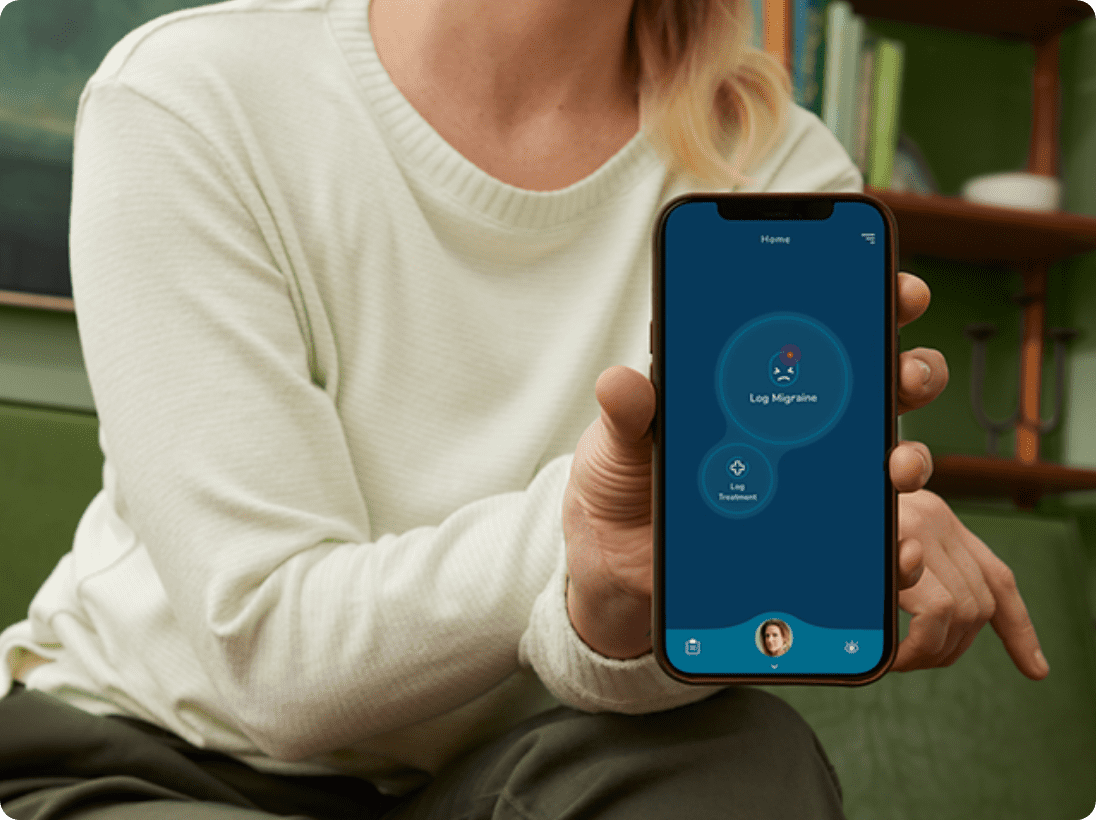 Download CeCe - the migraine management app
Meet CeCe - a migraine management app that helps you better understand your life with migraines.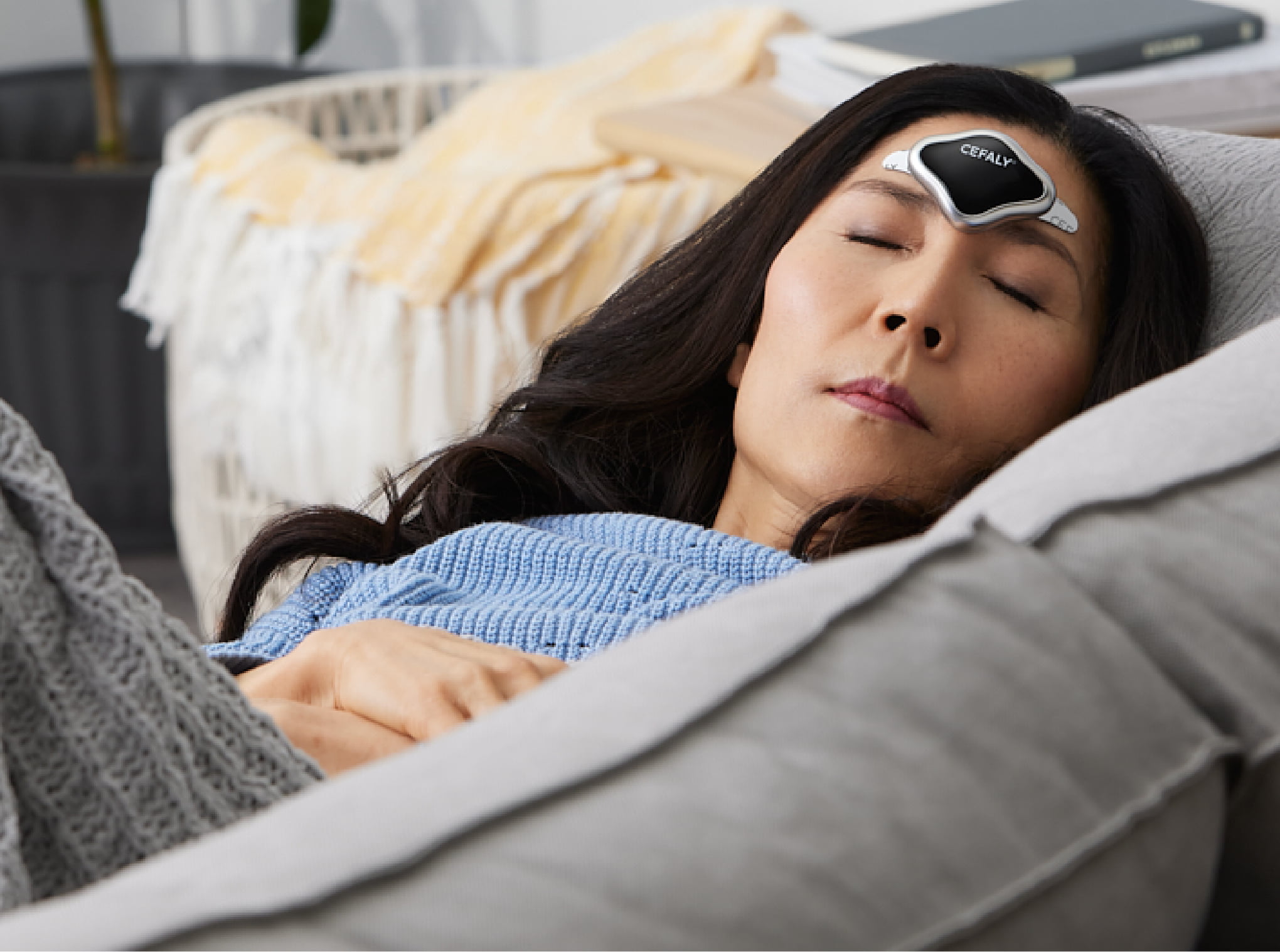 What Does CEFALY Feel Like?
The initial stimulation may feel like a gentle tingling or vibrating. Using your CEFALY should never feel painful.

When you're new to CEFALY, don't try to use the device at full intensity right away. Users should start at an intensity where they feel a strong vibration or stimulation sensation that is not painful. At any time during the first 14 minutes of a session, press the button to stabilize the intensity at a level you can easily tolerate.

Try gradually increasing the intensity over time until you find your sweet spot: the level that's comfortable and effective for you.

⭐ You don't need to reach full intensity to benefit from treatment with CEFALY.
Additional Resources: Learn What CEFALY Can Do For You
Migraine and Anxiety: How Are They Linked?
Reclaiming Your Sense of Self When You Have Migraine
Migraine's Impact On Your Family
Honoring Migraine Remembrance Day
How to Support Someone With Migraine
Can Spending Time in Nature Offer Migraine Relief?
Your Migraine Marriage Counselor: How To Work Out Problems With Your Partner