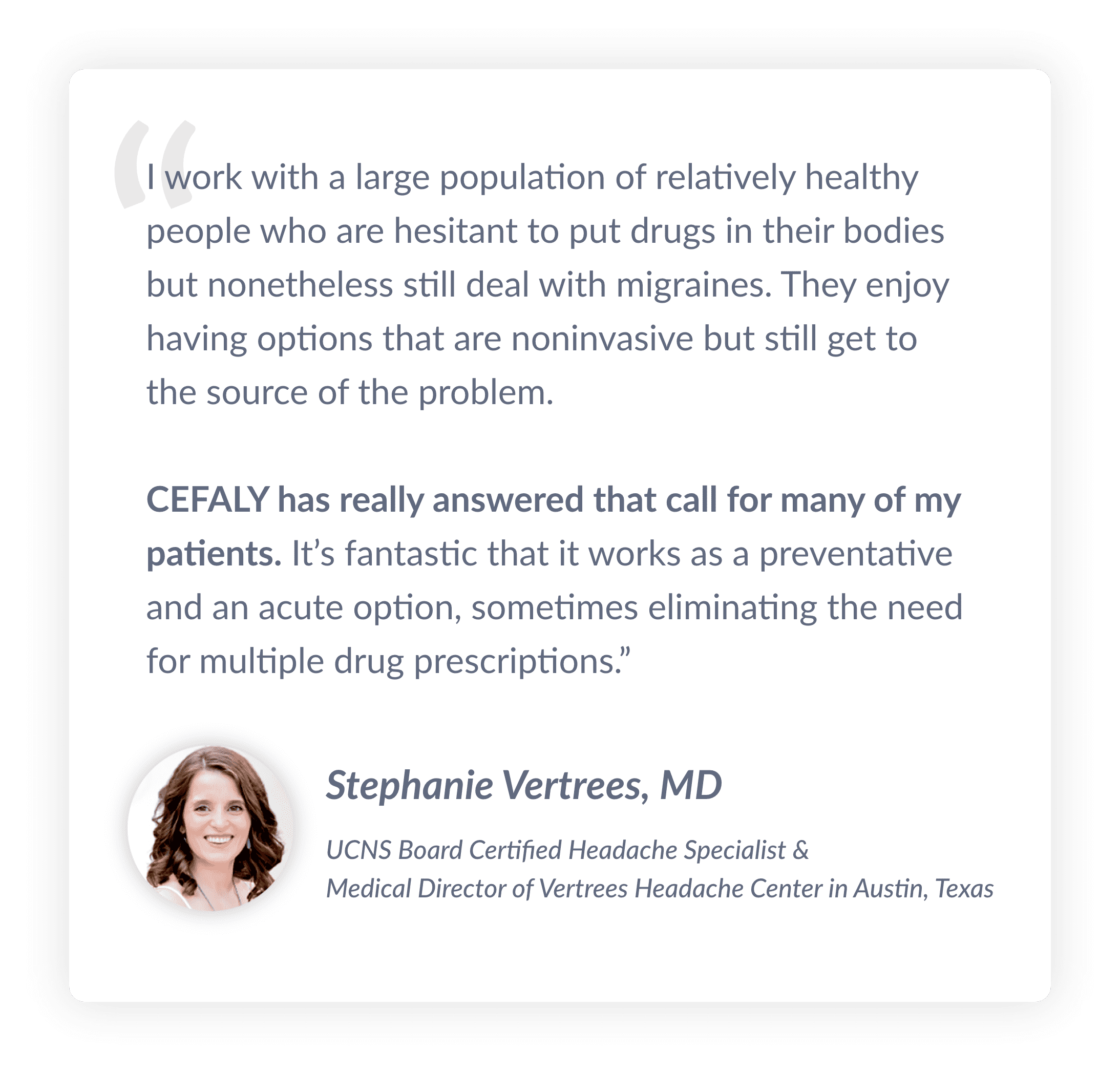 Helping patients improve their quality of life
CEFALY allows you and your patients to treat the root cause of migraines, the trigeminal nerve. Specifically designed to make contact with the nerve endings of this branch via an electrode positioned on the forehead, the CEFALY device is easy-to-use wearable medical technology that treats acute migraine attacks quickly and prevents future migraines from happening.

Stay up-to date about CEFALY, migraine treatment and educational opportunities.
How to buy CEFALY
Patients in the United States, Canada, and internationally may purchase the CEFALY device online at cefaly.com (no prescription required)
BUY

CEFALY

NOW
BREAKTHROUGH MIGRAINE TREATMENT USED BY CUSTOMERS WORLDWIDE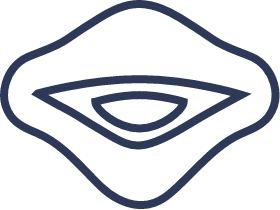 ONE OF THE BEST
safety/efficacy ratios on the market for acute and preventive relief from migraines.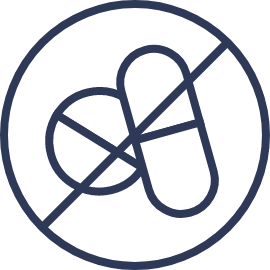 DRUG-FREE PAIN RELIEF
that helps limit dependency on medication and reduces risk of Medication Overuse Headaches.
WE'RE HERE
Our Medical Support Team is standing by to answer your specific questions, send you product brochures, or provide educational material for staff and patients to help increase treatment compliance.

We invite you to request a free CEFALY kit for your office, including a sample device and electrode, to see how the CEFALY device works to treat acute migraine attacks quickly, prevent future episodes, and possibly cut a patient's number of migraine days by almost half.
CONTACT

CEFALY

MEDICAL SUPPORT
Report an Adverse Event
To report suspected adverse reactions, contact us at...
CEFALY Medical Affairs