In the United States, the CEFALY DUAL is FDA-Cleared by prescription.
Once we receive and verify your prescription your order will ship!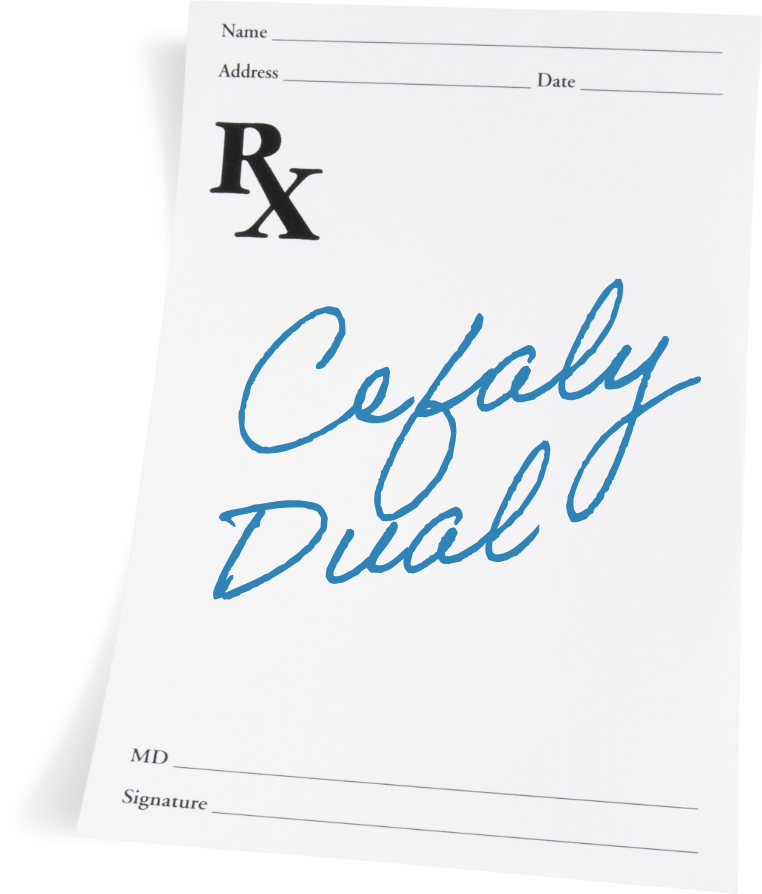 Already have your CEFALY prescription?
Great! Email us a pic of your prescription to info@cefaly.us or fax to 203.309.6045



Need a prescription for CEFALY?
No problem. Obtain a prescription online through our telemedicine partnership.
Get My Prescription
Contact your doctor and ask them to write you a prescription for the CEFALY DUAL migraine treatment device.
Once we receive your prescription…
If you have already placed an order for a CEFALY device, we'll verify that the name on the prescription matches the name on your order to complete and ship your order.
If you haven't placed an order, or we cannot find an order that matches the name on your prescription, we will contact you directly to assist with the completion of your CEFALY order.