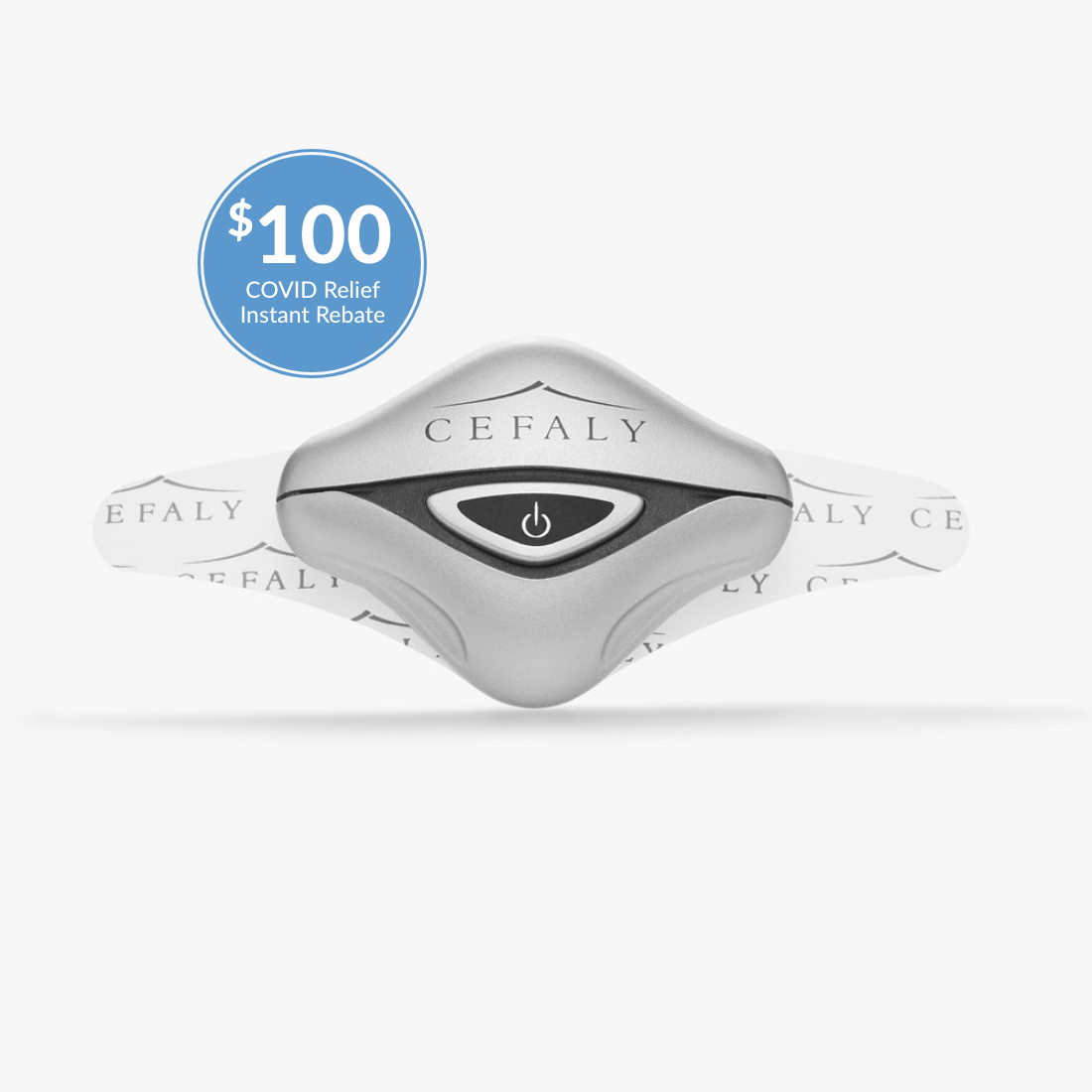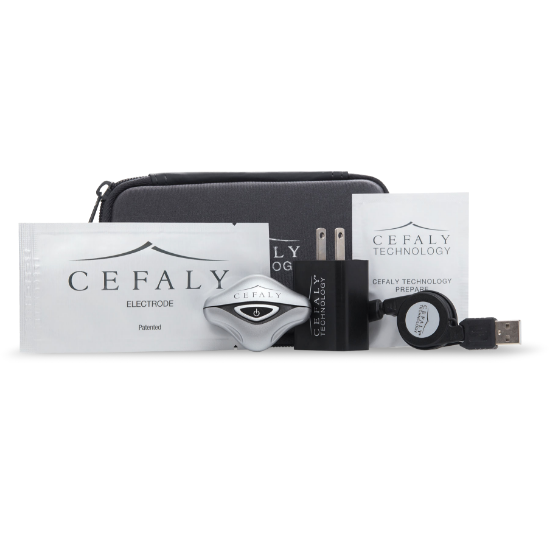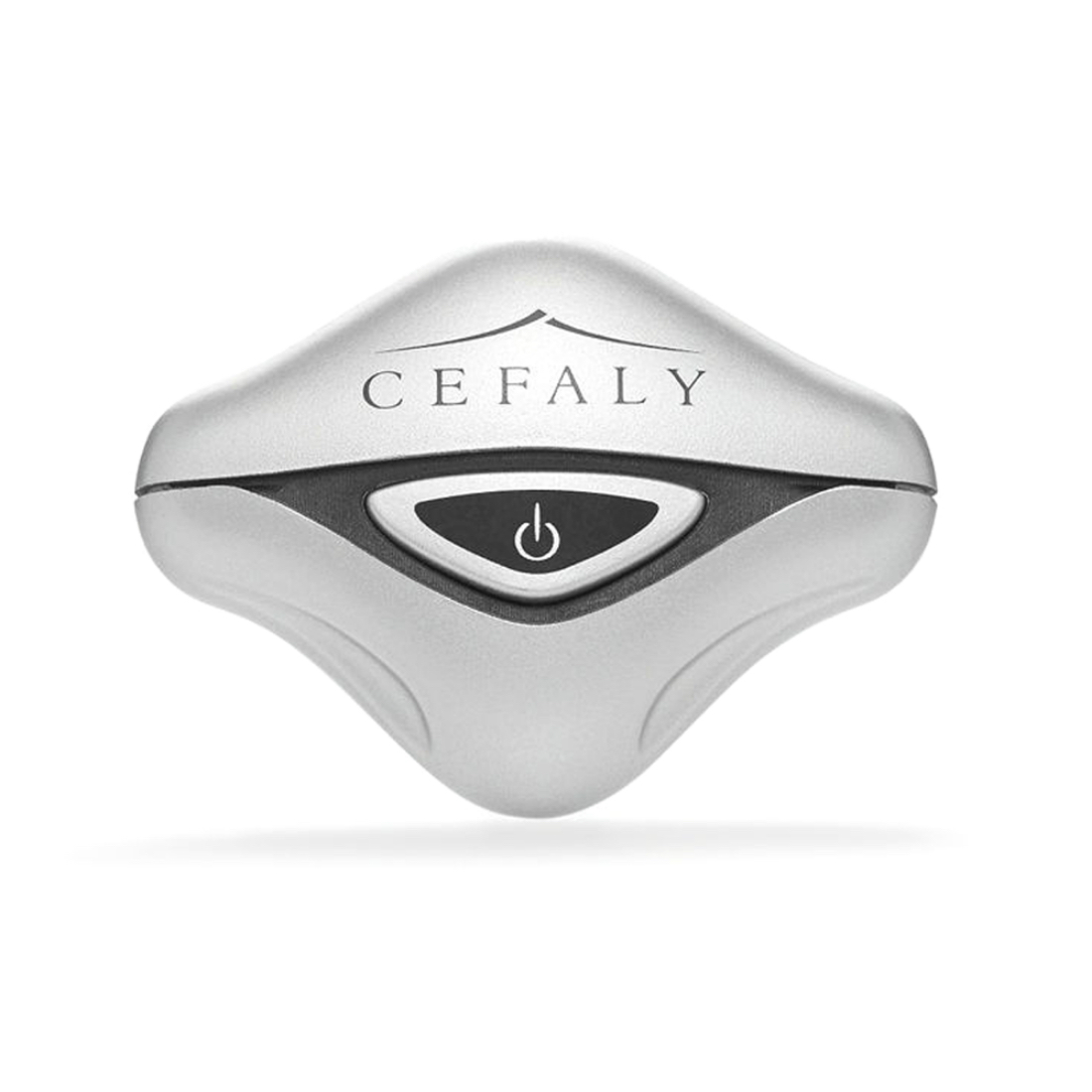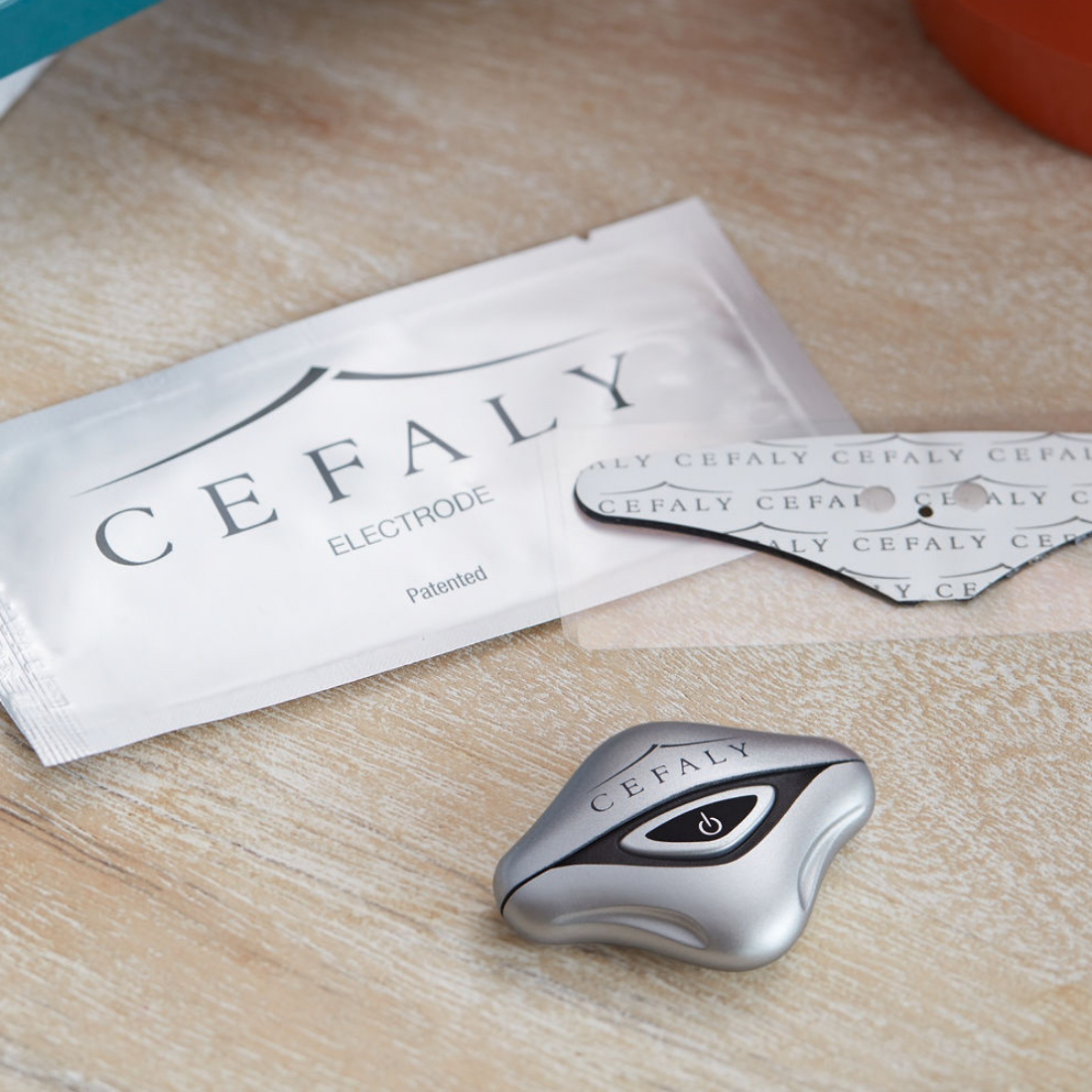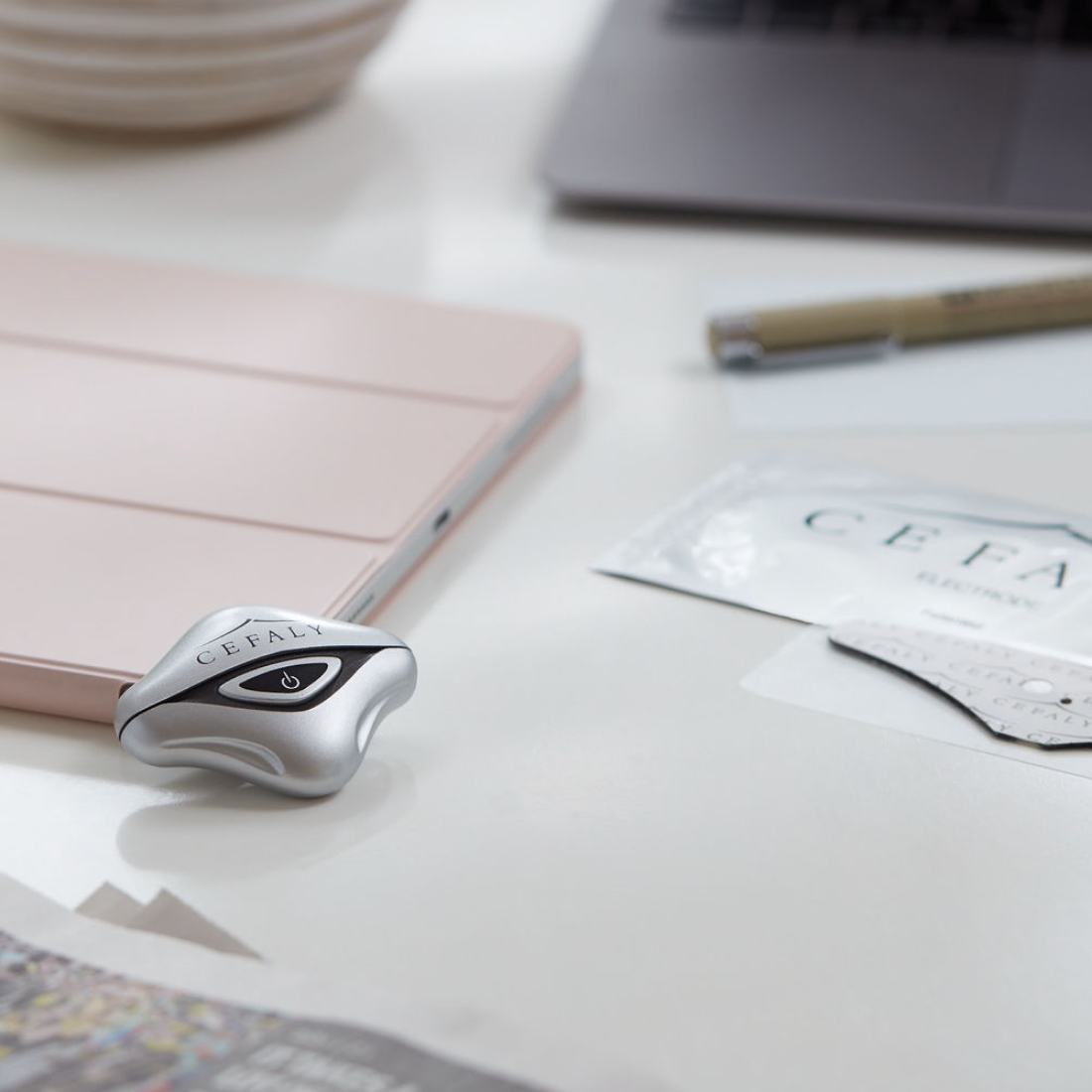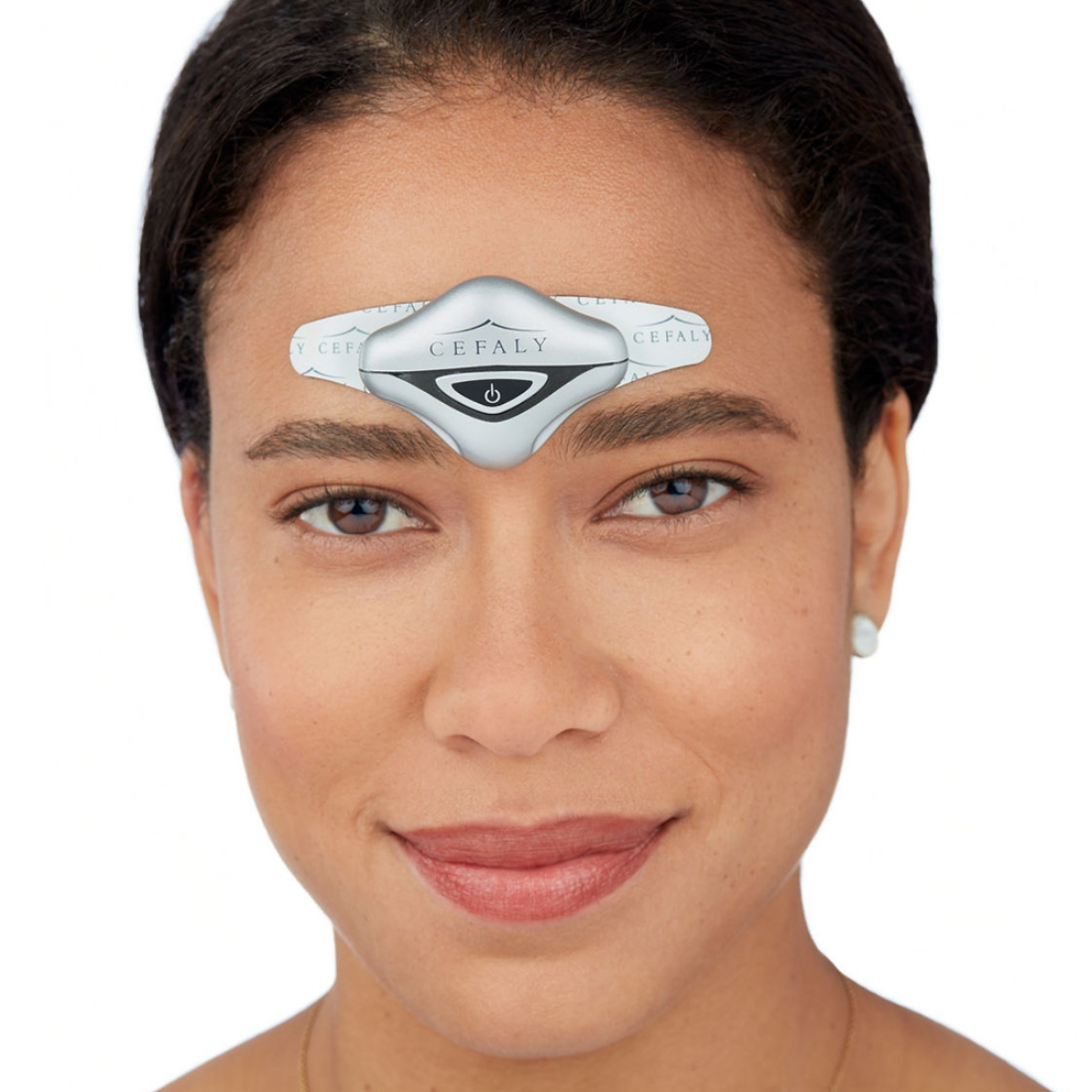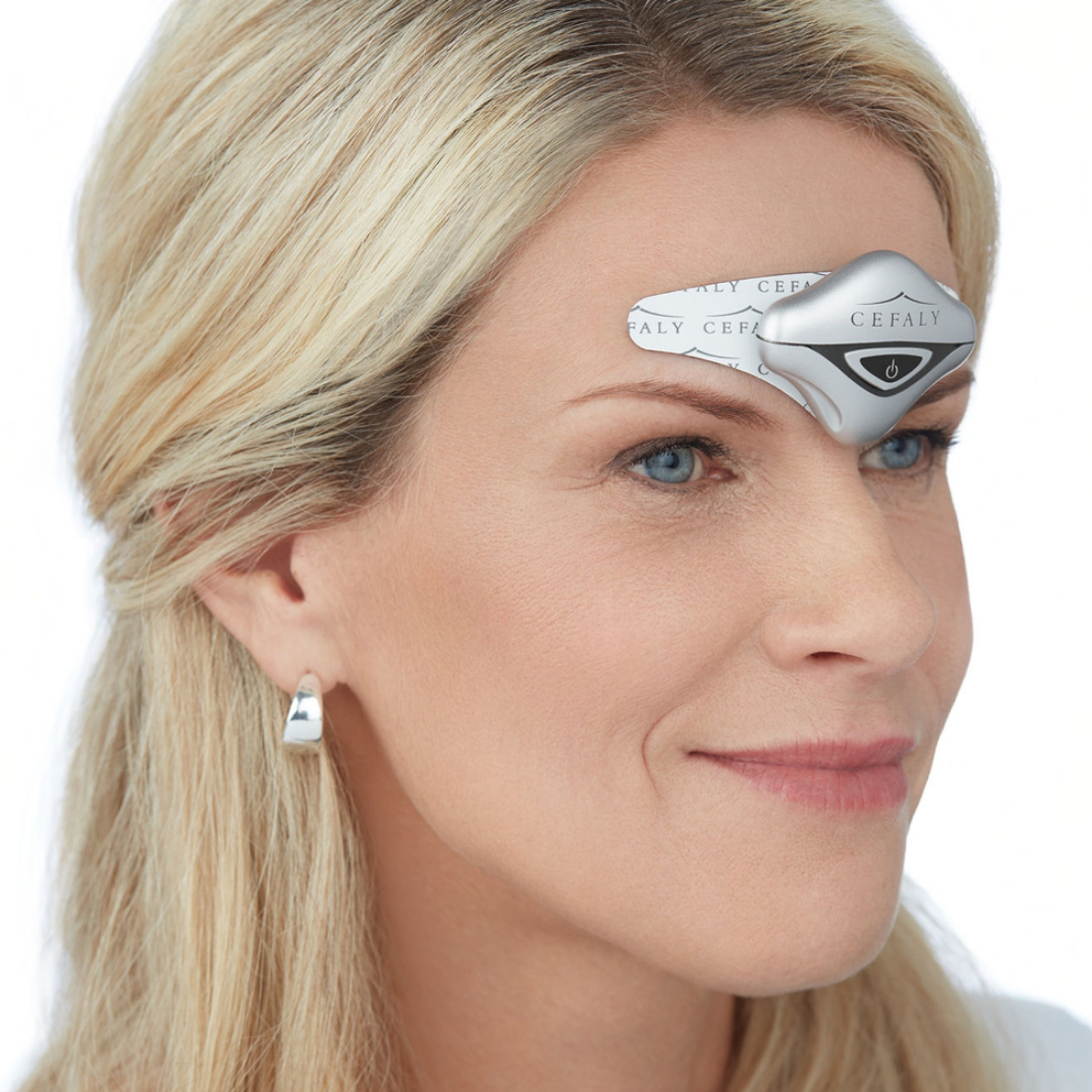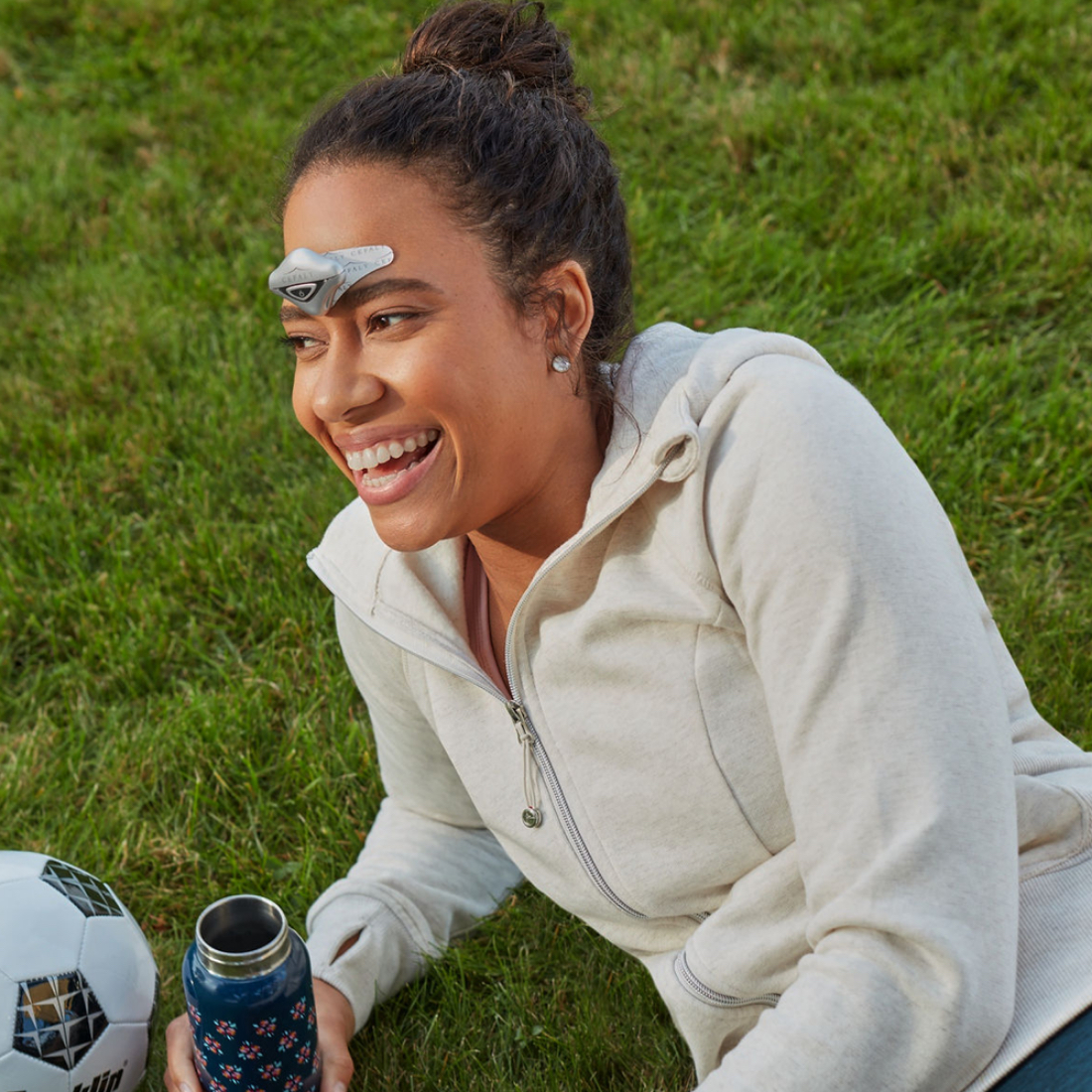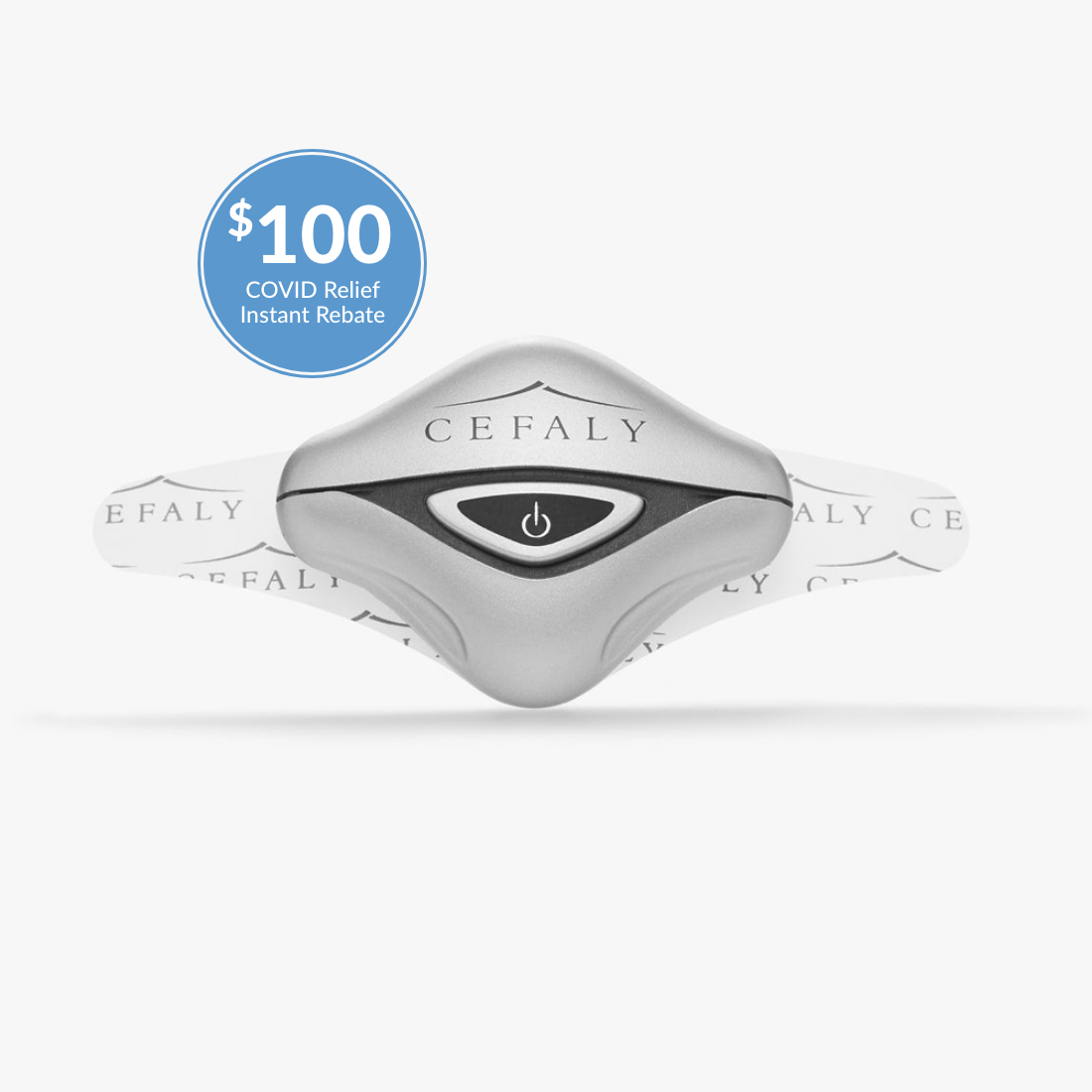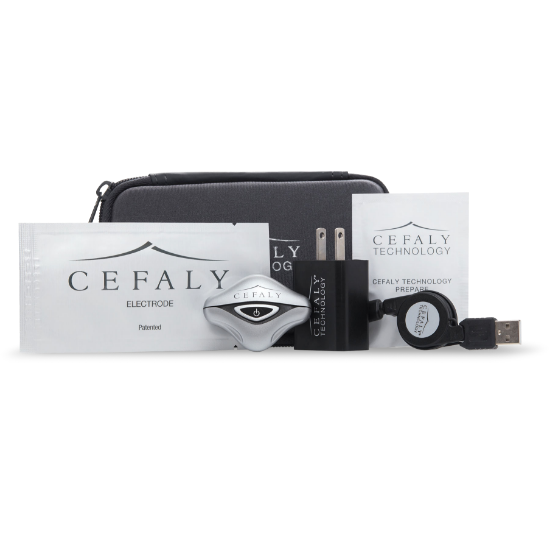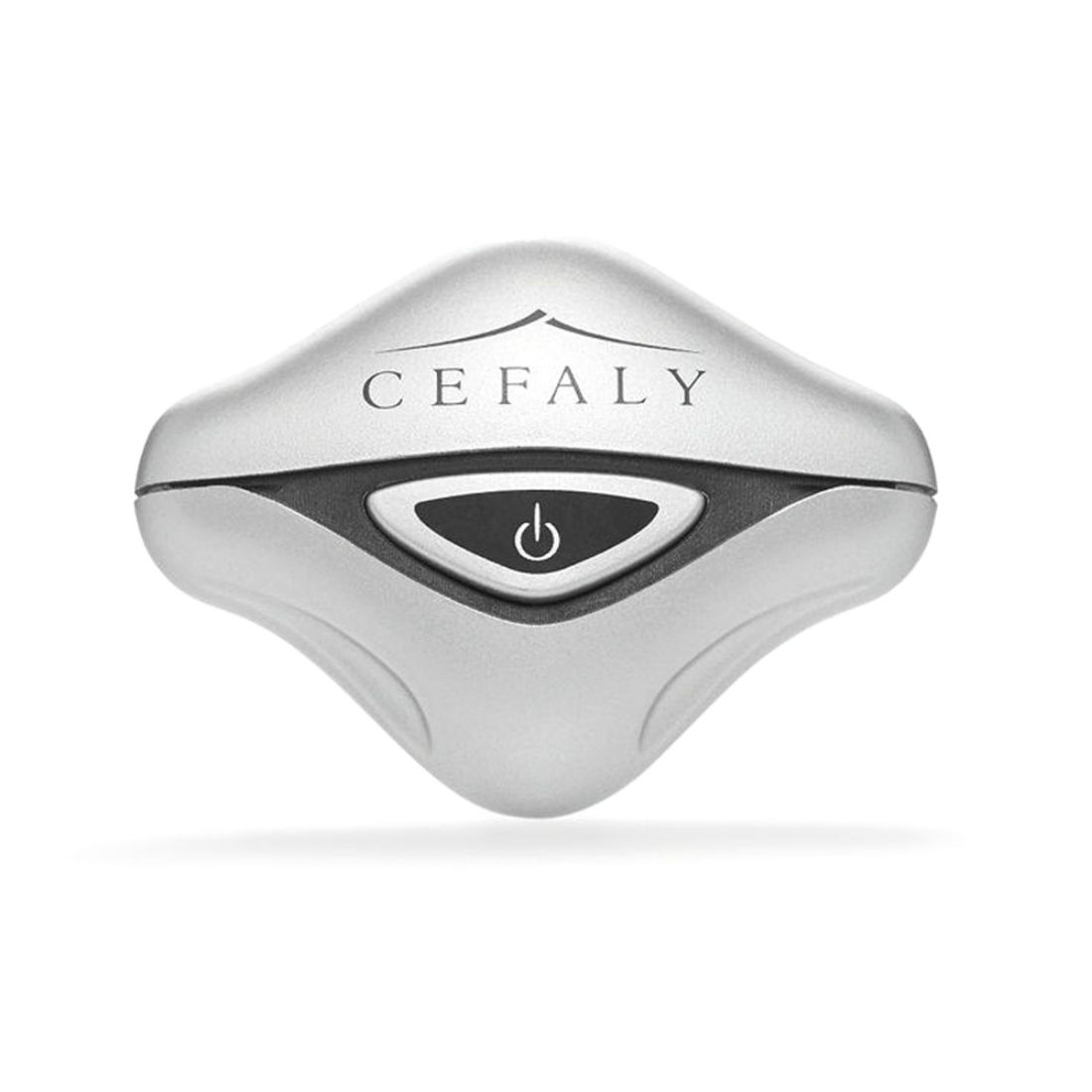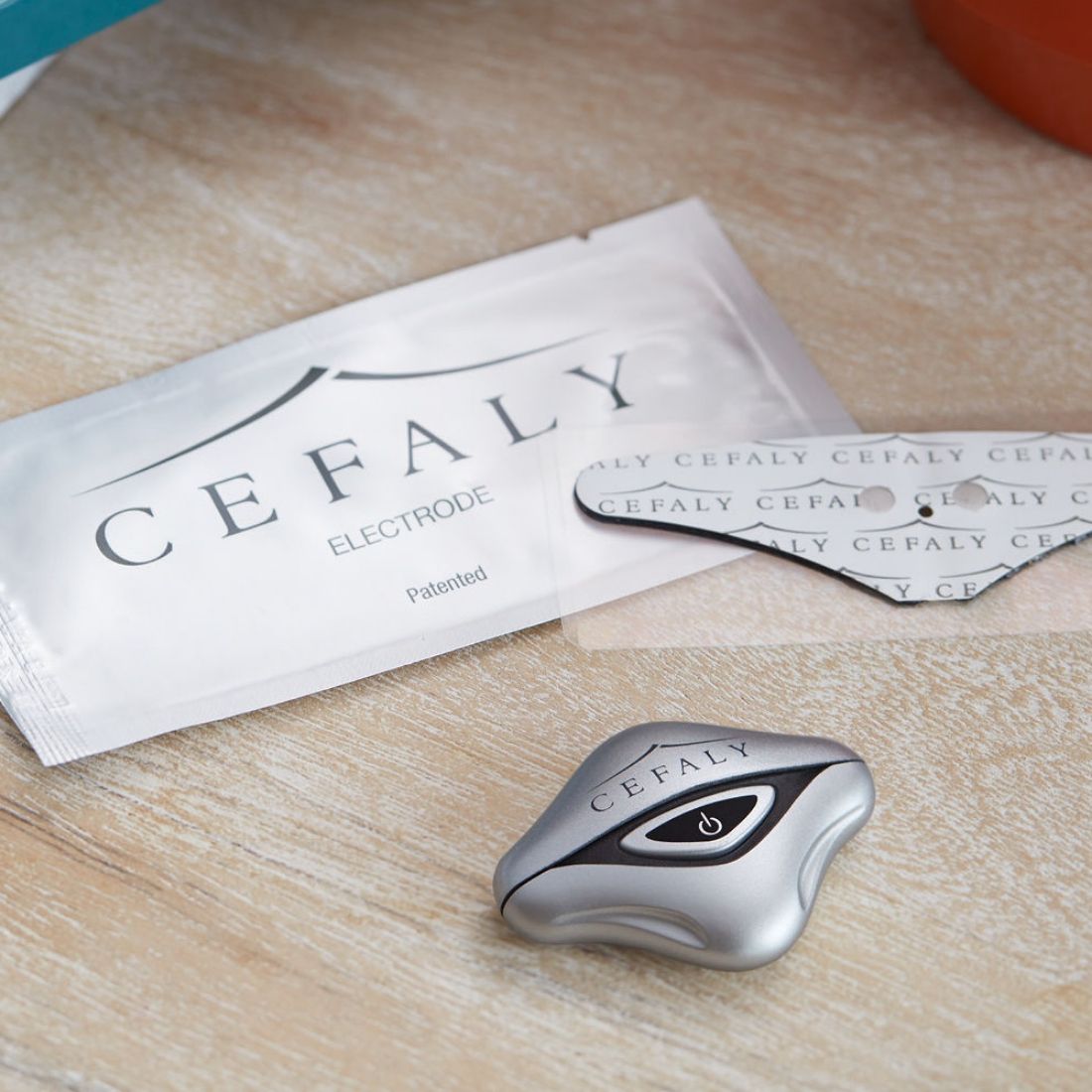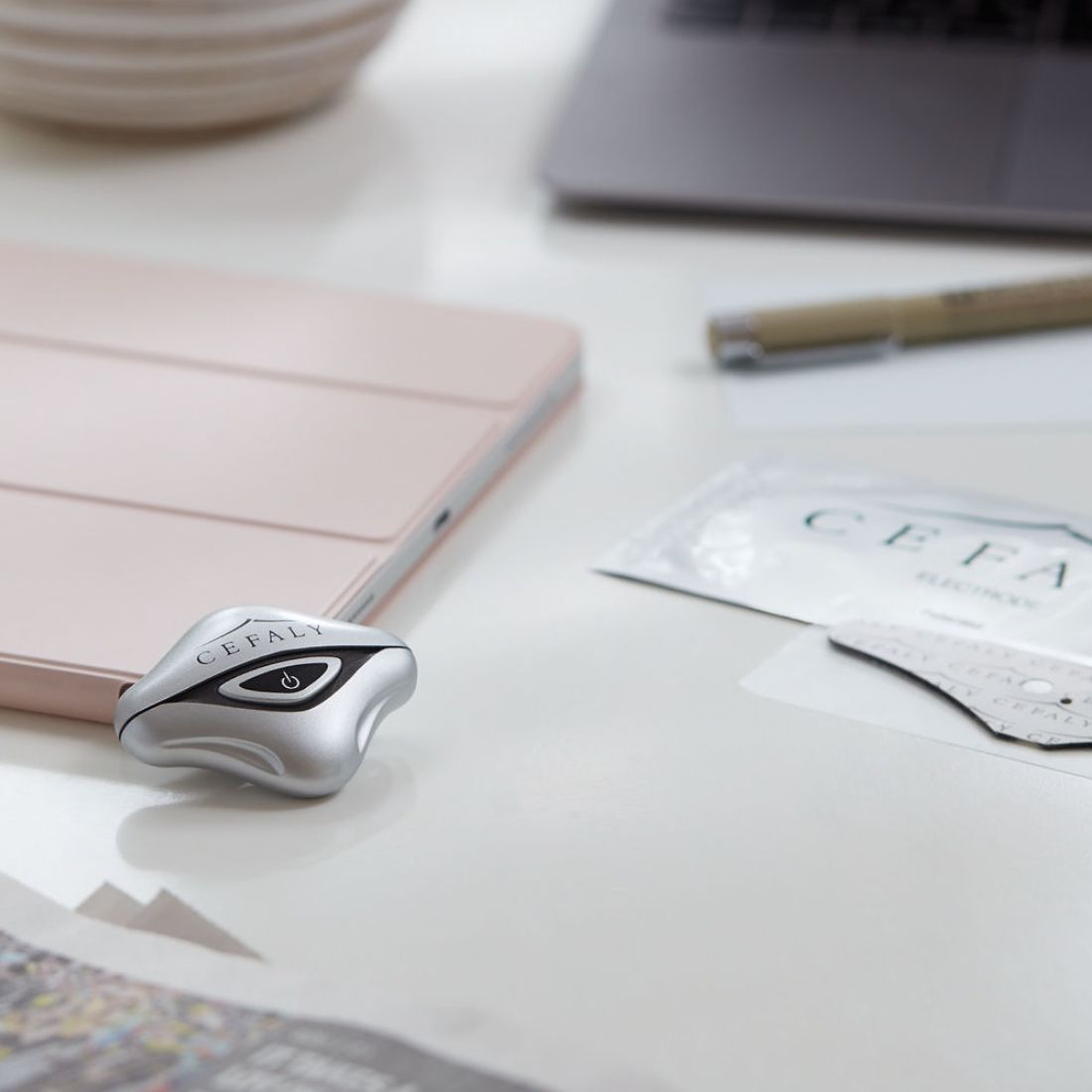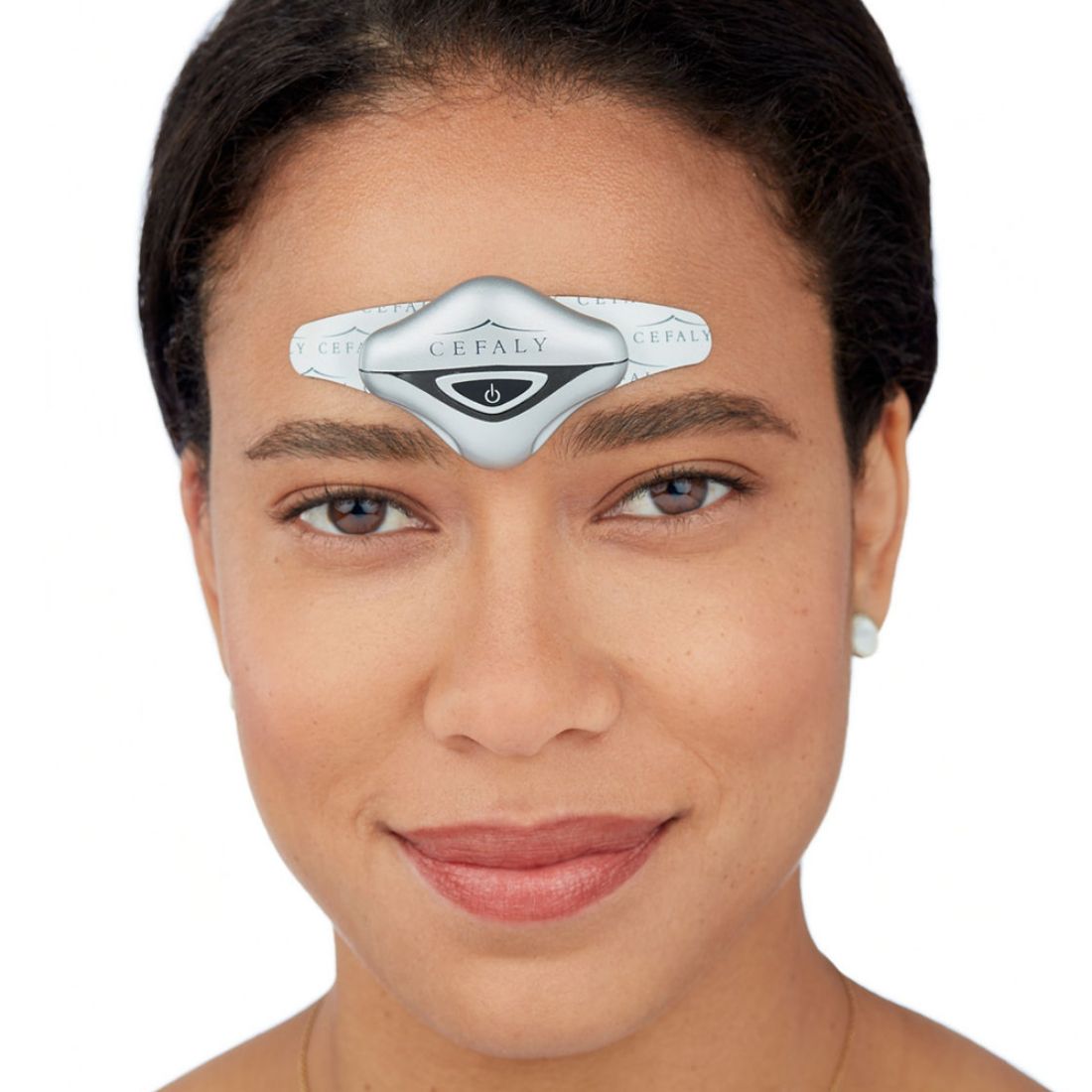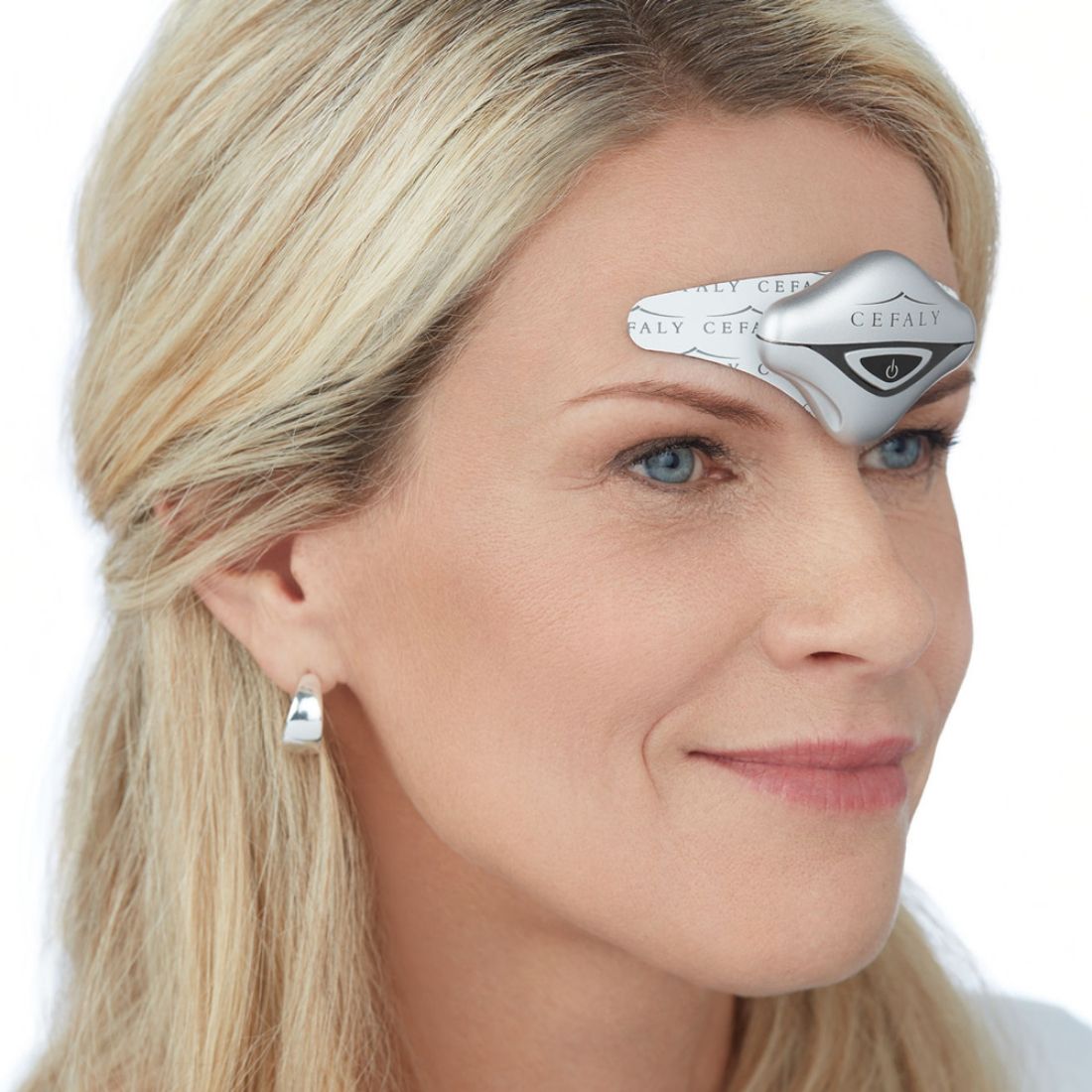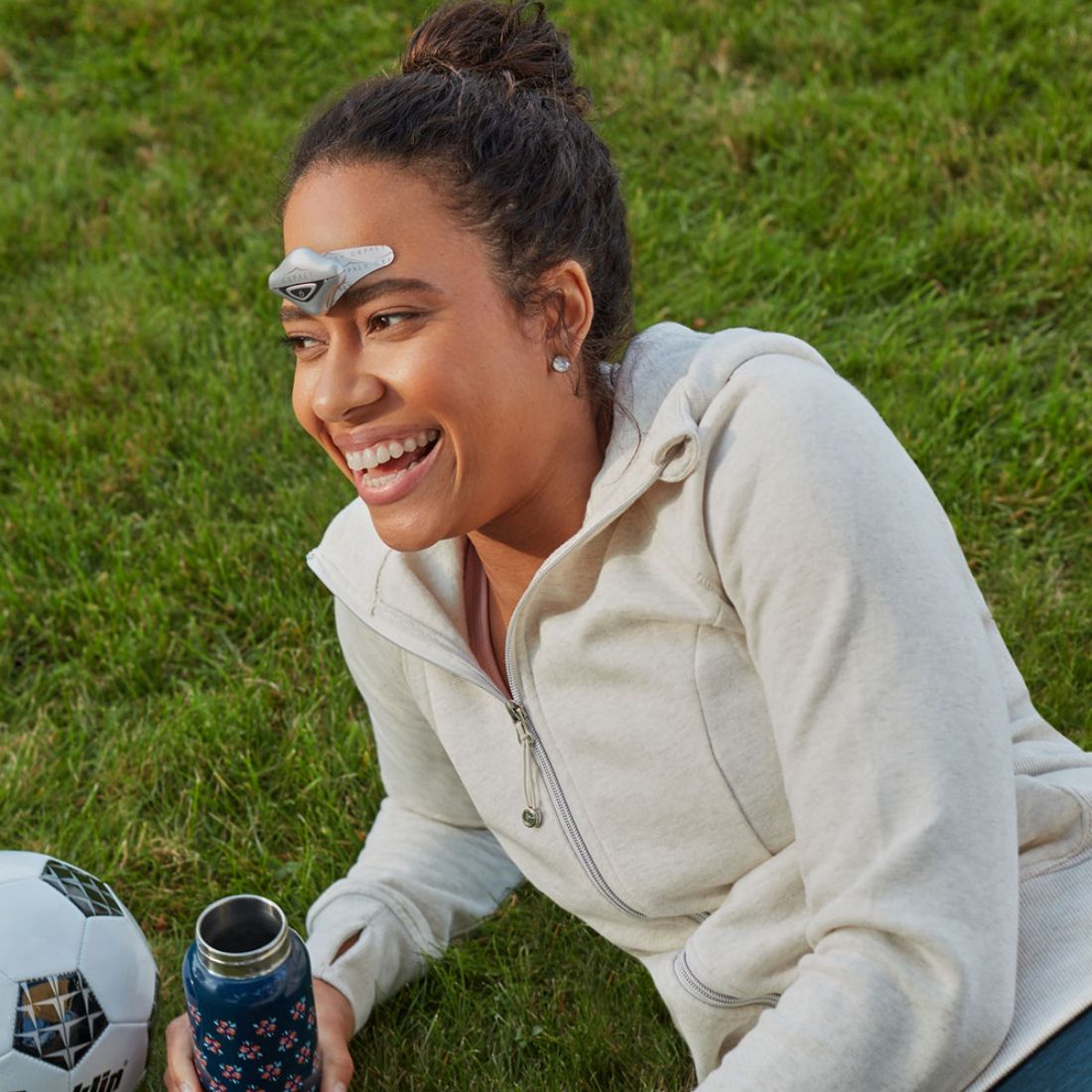 CEFALY DUAL
Migraine Treatment and
Preventive Kit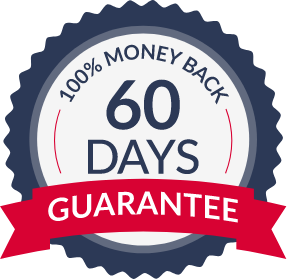 Special Offer: Save $100!
$499
See How To Use CEFALY In This
Step-By-Step Video
Frequently Asked Questions
CEFALY is the first FDA Cleared (prescription required) device of its kind for the treatment of migraine headaches. It is a comfortable, drug-free, approach to help relieve pain and decrease the number of migraine days. In technical terms, it is an external trigeminal nerve stimulator, which is a non-invasive device placed on the head to stimulate and desensitize the Trigeminal nerve.
Research identifies the Trigeminal nerve as a center for migraine pain and can be accessed under the skin of your forehead. The CEFALY device has been specifically designed to make contact with the nerve endings of this branch via an electrode positioned on the forehead between the eyebrows. Once an electrode has been placed, the device magnetically secures a connection and begins to send tiny electrical impulses through the top branch into the Trigeminal nerve.
A session with the ACUTE setting lasts one hour and is used during a migraine attack. The session can be repeated for another 60-minute session if necessary or if another migraine attack occurs. A session with the PREVENT setting lasts 20 minutes. It must be used daily and may be done at any time throughout the day, though an evening session is preferred.
The CEFALY device should not hurt and is safe. However, the sensations experienced while using the CEFALY device are novel to most people and can take some adjustment. To make treatment more enjoyable, we recommend you increase intensity in small increments of time, over the course of a few weeks. If you feel the intensity is too strong for you, simply press the button to stabilize the session.
If 10 seconds after you've selected your session, you wish to increase the intensity, you can press and hold the button to quickly ramp up the intensity to your desired strength. When you release the button, the intensity will stabilize and remain constant. Should you press and hold the button again, the intensity will increase again. The maximum intensity is reached after pressing and holding the button for 30 consecutive seconds.
Indications, Contraindications, Precautions & Warnings
CEFALY is FDA Cleared (prescription required) for
The acute treatment of migraine with or without aura in patients 18 years of age or older.
The prophylactic treatment of episodic migraine in patients 18 years of age or older.
Do Not Use CEFALY if
You have an implanted metallic or electronic device in the head.
You are suffering from pain of unknown origin.
You have a cardiac pacemaker or implanted or wearable defibrillator.
Check with your doctor before using the CEFALY DUAL device if
You are under 18 years of age.
You are over 65 years of age.
You are pregnant or may become pregnant.
You suspect or know that you have heart problems.
You had a recent head injury.
You have ever suffered a seizure.
Warnings
Do not use CEFALY DUAL while sleeping.
Do not use CEFALY DUAL in a wet environment, such as in the bath or shower.
Do not use CEFALY DUAL while driving, operating machinery, or during any activity that requires you to be alert and focused. Wait for 1 hour after each treatment session before resuming any such activity.
The CEFALY DUAL and electrodes are designed for and should be used only in the forehead region.

Do not use CEFALY DUAL in the neck region.
While CEFALY DUAL's design prevents this, do not use CEFALY DUAL close to the thorax (chest region).

Use CEFALY DUAL only on normal, intact and clean skin.

Do not use over open wounds.
Do not use over skin eruptions.
Do not use over swollen, infected or inflamed areas.
Do not use over, or close to, cancerous lesions or skin abnormalities that could be cancerous.

Use caution or avoid using CEFALY DUAL if there has been any loss of feeling in the skin of your forehead or scalp until the normal feeling is resumed.
Use CEFALY DUAL only with the electrodes and accessories recommended by CEFALY Technology.
Keep the CEFALY DUAL out of the reach of children.
Strangulation risk due to the length of the charging system cable.
Suffocation risk in case of swallowing the electrode.
If you have known allergies to acrylates, contact CEFALY Technology for hypoallergenic electrode alternatives.
Migraines may indicate that you have a serious medical condition. If you have any persistent pain, get it checked by a qualified healthcare professional.