Upgrade Your CEFALY with $75 Off
We're inviting existing CEFALY users to upgrade to the CEFALY DUAL, our latest technology for migraine treatment and prevention.
When you trade-in your CEFALY C1 device, you can receive $75 off the CEFALY DUAL. (Cannot be combined with other offers).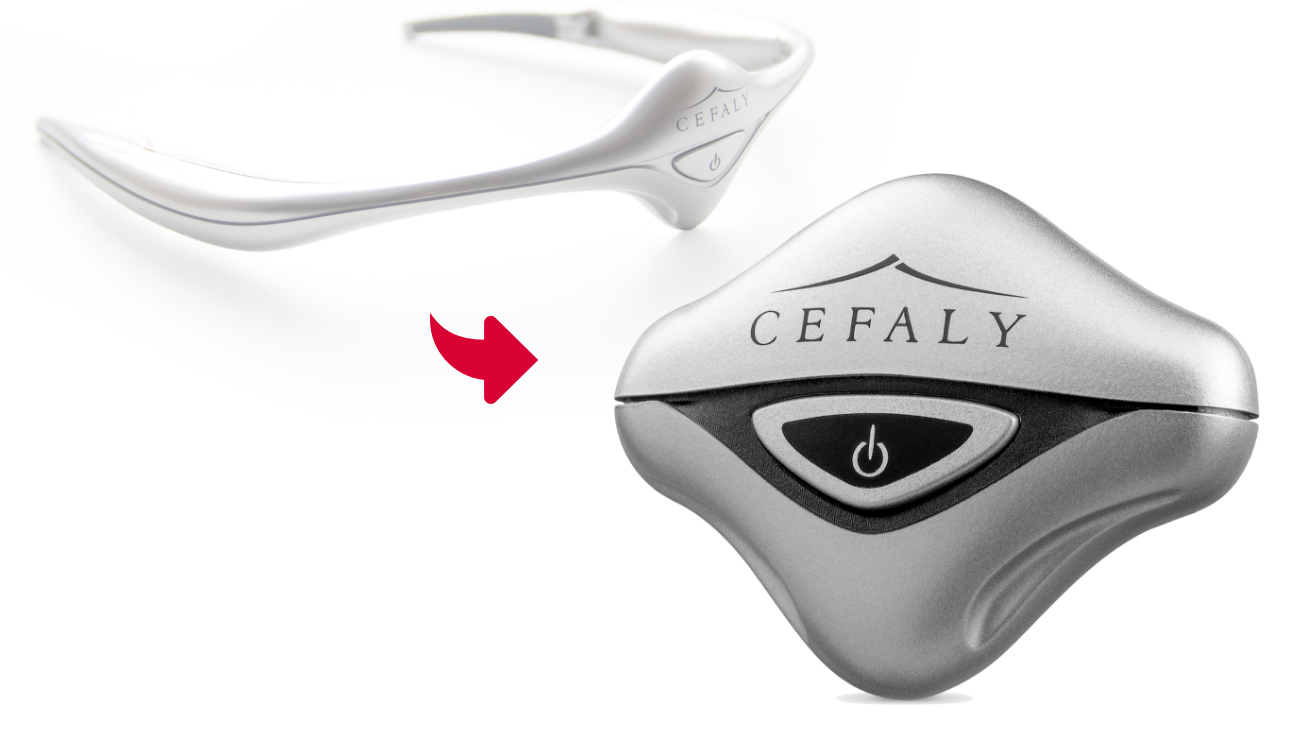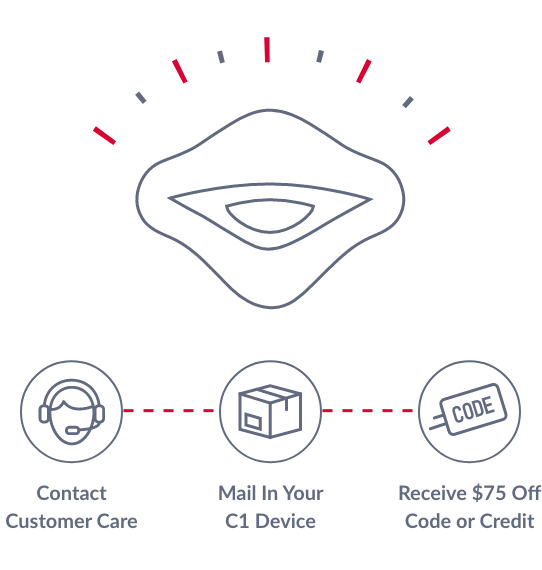 How Does the Trade-In Program Work?
In order to trade in your C1 device (the crown/headband model), you must reside in the United States. Contact CEFALY Customer Service to confirm program eligibility and begin the trade-in process. It's OK if your C1 is damaged or broken — you can still trade it in.Once Customer Service confirms the receipt of your C1 device, we'll give you a code for $75 off the price of a CEFALY DUAL device on cefaly.com.Customers are responsible for paying any shipping costs for the new device. The purchase of the new DUAL device is eligible for CEFALY's 60-day money back guarantee. However, customers will only receive a refund for the purchase price of the device. We are not able to return your old C1 device.Ready to upgrade? Contact Customer Service now to get started.
Why Upgrade?
We want to give CEFALY users the chance to improve their migraine treatment strategy with the CEFALY DUAL.
The latest technology in migraine treatment and prevention
The DUAL includes two settings: the 20-minute daily PREVENT treatment, and the ACUTE 60-minute abortive treatment for pain relief at the onset of a migraine, which is clinically proven to stop or reduce migraine pain during an attack.
Intensity control
Unlike the C1, the DUAL lets the user increase the intensity, allowing you to achieve your desired treatment intensity level faster.
Rechargeable
The DUAL device uses a rechargeable lithium battery. A power adapter and cable are included in the kit. The C1 device requires two AAA batteries that typically need to be replaced every month.
Compact
The DUAL device is small and portable, making it ideal for travel and everyday uses.
Learn More About CEFALY DUAL