Differences Between Migraine Headaches & Non-Migraine Headaches
For some, the terms "migraine" and "headache" are used interchangeably to describe tension-type or cluster headaches that are usually characterized by dull, mild or moderate pain. While uncomfortable, these headaches don't usually stop you from doing your normal daily activities. In contrast, migraine headaches are more severe, often debilitating, and may include other symptoms described below.
Migraine Headaches (With and Without Aura)
The key features of migraine headaches are the duration, characteristics of pain, and associated symptoms. Migraines last from four to 72 hours and are typically located on one side of the head. The pain increases and decreases in a pulse-like manner. Associated with the pain are nausea/vomiting, increased sensitivity to light, and/or an increased sensitivity to sounds.
Some migraineurs also develop aura symptoms. For migraine with aura, these symptoms are fully reversible and last from 5-60 minutes prior to headache onset (see table below for details).
Non-Migraine Headaches
Each specific type of non-migraine headache has unique characteristics. The most common non-migraine headache is the tension-type headache (TTH). TTH has pain on both sides of the head and a constant pain often described as someone 'squeezing' the head. The headaches are not worsened with walking, movement, exercise, etc., and rarely have nausea symptoms. Additionally, unlike migraine headaches, non-migraine headaches may have either sensitivity to light or sensitivity to sound, but not both.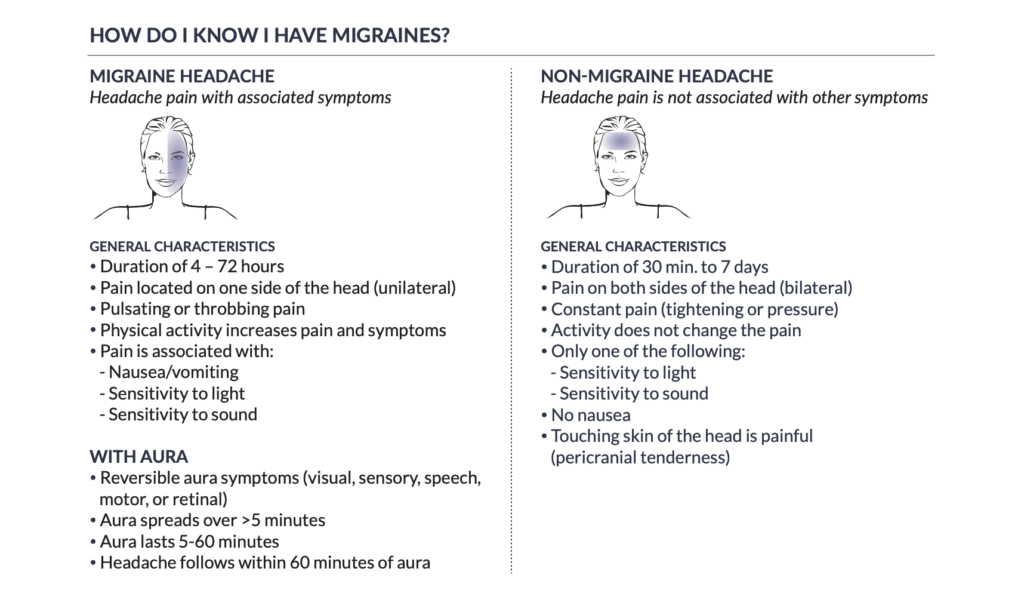 Learn more about how CEFALY treats migraine pain and ask your doctor if CEFALY migraine treatment and prevention is right for you.
Migraines may indicate that you have a serious medical condition. Have any persistent pain checked by a qualified healthcare professional.
Latest Posts
Migraine and Veterans: How CEFALY Can Help
CEFALY Technology is proud to partner with VA Hospitals across the country to make CEFALY — an FDA-cleared, clinically proven...
Managing Migraine in the Workplace: How to Advocate F...
If you're unsure how to address migraine at work and get the accommodations you need, these tips can help you speak up for yo...
How Can You Get Good Sleep When You Have Migraine?
If you have migraine and insomnia, you're not alone. These tips can help migraineurs improve the quality of their sleep.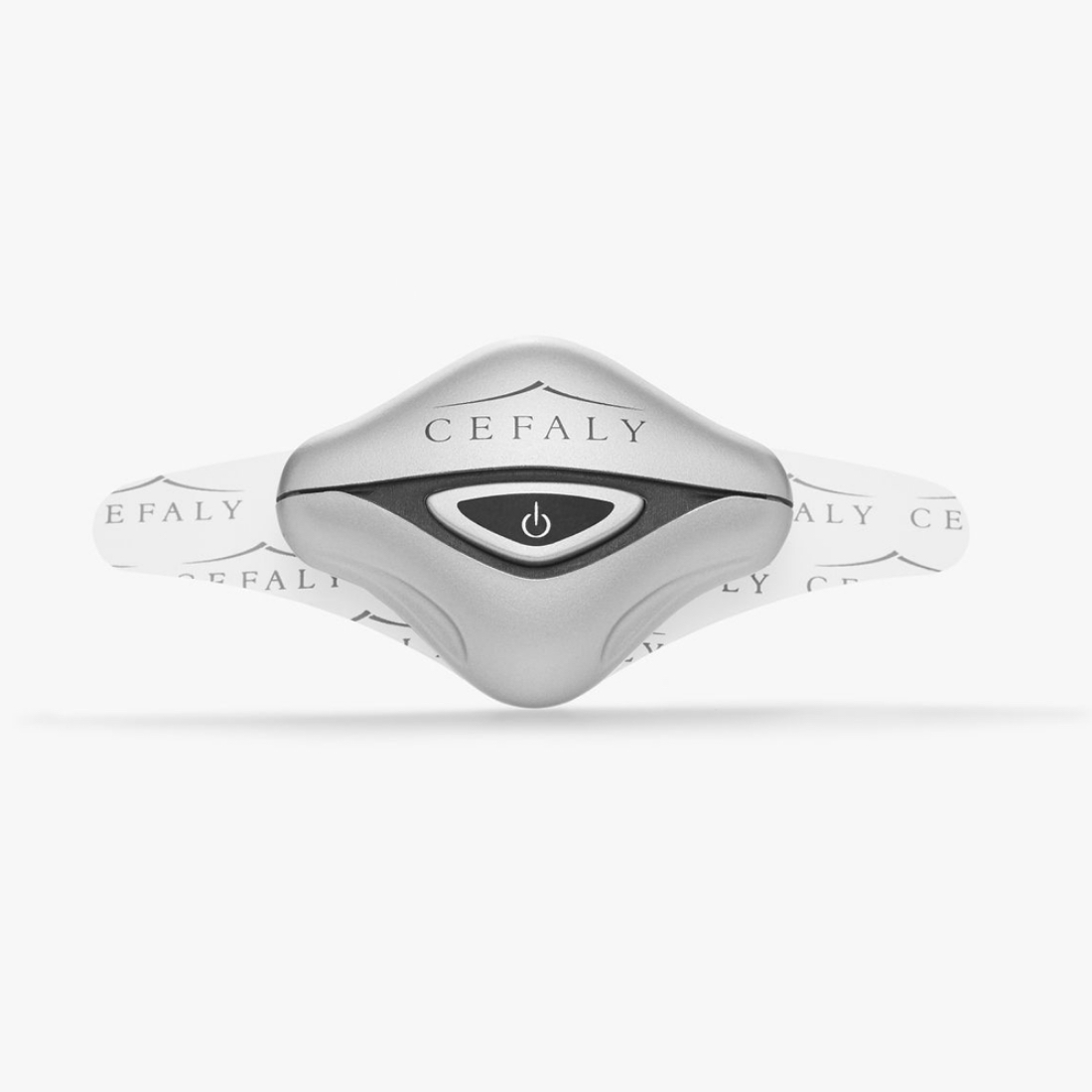 CEFALY DUAL
Migraine Treatment and Preventive Kit
$499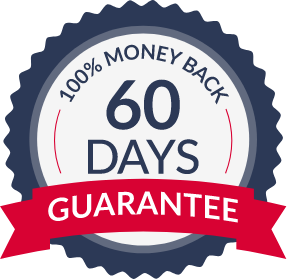 ---
CEFALY is a wearable device, clinically-proven to quickly treat acute migraine attacks and prevent future episodes.