CEFALY® DUAL Vs. Onabotulinumtoxina (Botox®)
Botox and CEFALY DUAL are two FDA Cleared (prescription required) preventive treatments for migraine. Botox treatment is applied every three months in a doctor's office, while CEFALY DUAL is used at home for 20 minutes daily. This comparison examines the proven benefits of each treatment, with respect to efficacy, side effects and cost.
Botox For Migraine
An injectable drug best known as a cosmetic treatment to reduce wrinkles, OnabotulinumtoxinA, or Botox, was approved in 2010 as a treatment for chronic migraine headaches in adults. ("Chronic" means 15 or more migraine days per month.) Botox is not recommended for less frequent migraines. Doctors don't know exactly how Botox prevents migraines, but they believe that it deactivates pain receptors in nerves, thus blocking pain signals transmitted to the brain.[1]
CEFALY DUAL For Migraine
Introduced in 2008, the CEFALY medical device is FDA Cleared (prescription required) to treat migraine pain by modifying pain transmission and processing in the trigeminal nerve, the largest and most complex cranial nerve. Drug-free and non-invasive, CEFALY DUAL magnetically secures to an electrode positioned on the forehead between the eyebrows. Then, it begins sending tiny electrical impulses to the trigeminal nerve, reducing or eliminating migraine pain. Migraineurs use the 60-minute ACUTE program for immediate treatment of migraine pain. Compliant daily use of the 20-minute PREVENT program can reduce the frequency and intensity of migraine days. In the United States, a prescription is required for CEFALY.
Treatment Regimen — Botox vs. CEFALY DUAL
Botox treatment for migraine must be given in a doctor's office. In each 15-minute session, the doctor uses a small needle to inject 30 to 40 small doses of Botox around the head and neck, concentrating on areas where pain is greatest. Botox does not provide immediate pain relief. It can take several weeks or even months to take effect. The treatment session must be repeated every 12 weeks. The effect usually lasts about two-and-a-half months, according to the Mayo Clinic, and "because injections are repeated no sooner than every three months, some people need other headache treatment for the last two weeks of a Botox cycle."[2]
CEFALY DUAL can be used at home or in any other setting for immediate and/or long-term treatment of migraine pain. It's easy to use; the user simply has to wash their forehead, apply the electrode, and attach the CEFALY device. The intensity can be adjusted during the session, and regular users report that CEFALY produces a relaxing or sedative effect.
The ACUTE program provides rapid relief of migraine pain and should be used as soon as one feels the signs of an oncoming migraine. It can be used multiple times per day, if needed, for up to two hours per session. A break of at least 60 minutes is recommended between sessions, regardless of session length.
Some users report that CEFALY DUAL has allowed them to discontinue or significantly reduce use of migraine medication.[3] Other users include both CEFALY and medication in their treatment routine.
Treatment Efficacy — Botox vs. CEFALY DUAL
The most comprehensive clinical trials of Botoxfor patients with chronic migraine both showed a significant decrease in the number of headache days (per 28 days) with eight to nine fewer headache days at 24 weeks, as well as a significant improvement in quality of life in the Botox group.[4,5]
CEFALY DUAL preventive treatment is also effective in reducing migraine days. In the pivotal study used to obtain FDA clearance for CEFALY, total headache days were reduced by 32% between baseline and a 3-month endpoint.[6] In a follow-up study, researchers found a 75% reduction in migraine days in individuals new to the treatment who responded to treatment.[7]
Not only that, but in clinical studies, the ACUTE program effectively reduced migraine pain. Users recorded 57% reduction in intensity of pain after one hour and 52% at two hours when scored on a visual analog scale (VAS).[8]
Side Effects — Botox vs. CEFALY DUAL
In clinical trials of Botox for migraine, Allergan reports the most common side effect was neck pain, experienced by 9% of people. Other side effects include: dry mouth, discomfort or pain at the injection site, tiredness, headache, eye problems (such as double vision, blurred vision, decreased eyesight, drooping eyelids [ptosis], swelling of eyelids, or dry eyes) and drooping eyebrows.[9] In another study of 254 patients, adverse events included:
Injection site pain (15%)
Neck stiffness (15%)
Drooping eyelid (11%)
Inability to frown (6%)
Exacerbation of headache for 5 days (4%)[10]
Serious and/or immediate allergic reactions have been reported with Botox for migraine, including itching, rash, red itchy welts, wheezing, asthma symptoms, or dizziness or feeling faint. If Botox spreads away from the injection site, it can cause serious side effects that can be life threatening, such as loss of strength and all-over muscle weakness, double vision, blurred vision and drooping eyelids, hoarseness or change or loss of voice, trouble saying words clearly, loss of bladder control, trouble breathing, and trouble swallowing. There has not been a confirmed serious case of spread of toxin effect away from the injection site when Botox has been used at the recommended dose to treat chronic migraine.[11]
In clinical trials of CEFALY DUAL for migraine, side effects have been shown to be minor and fully reversible. The most common side effects are a mild sedative effect, allergic contact dermatitis on the skin under the electrode, and intolerance of the sensation produced by CEFALY. Uncommon side effects (less than 5%) are headache, neck muscle tightness and persistent sensation after a session has ended. Rare side effects are nausea, tooth pain, tinnitus (perception of noise or ringing in the ears), and hyperlacrimation (overproduction of tears).
Cost — Botox vs. CEFALY DUAL
The average retail price for one vial of Botox is $1,563, according to GoodRx. With a discount or coupon, the average price drops to $1,153.[12] For four treatments per year, the annual cost of Botox adds up to $4,612 to $6,252. The procedure itself (injection fee) is an additional cost as well.
Botox for migraine is at least partially covered by most insurance plans, including Medicare and Medicaid. Allergan offers a savings program to reimburse commercially insured patients for their out-of-pocket costs, up to a certain limit. Many insurance providers require a patient to have tried and failed at least two other preventive treatments for migraine before they will approve and pay for Botox. The insurer may also require that a patient prove Botox has reduced their migraine days before the insurance company will re-approve treatments.[13]
CEFALY is not typically covered by insurance. However, by comparison, it costs much less over time. The CEFALY DUAL kit, which includes one reusable electrode, costs $499 in the U.S. A set of 3 CEFALY reusable electrodes costs $25. An electrode typically lasts 20 days. The average patient buys 6 packs of 3 electrodes (18 electrodes) per year.*
Year 1: $ 499 + (6 x $25) = $649.00
Year 2: 6 x $25 = $ 150.00
Total After Year 2: $799.00
(*Frequent use of CEFALY ACUTE modality could increase the electrode usage and needed supply.)
Generally, one out of five patients treated with any migraine preventive pharmaceutical agent will discontinue treatment because of tolerability and safety reasons.[14] CEFALY DUAL includes a 60-day money-back warranty, so if the treatment is not effective for an individual's symptoms, they can return it. No such money-back policy exists with Botox for migraine.
Botox vs. CEFALY DUAL: Which Should Consumers Choose?
Each person living with migraine has unique triggers and experiences, and so there's no single migraine treatment that works for everyone. Both Botox and CEFALY DUAL are FDA Cleared (prescription required) treatments with manageable side effects. Only CEFALY DUAL puts control in the user's hands, with preventive and acute relief of migraine pain delivered via cost-effective treatments that can be received outside of a doctor's office.
Article Footnotes
[1] https://newsnetwork.mayoclinic.org/discussion/mayo-clinic-q-and-a-botox-a-treatment-for-chronic-migraine-headaches-but-not-a-cure/
[2] https://newsnetwork.mayoclinic.org/discussion/mayo-clinic-q-and-a-botox-a-treatment-for-chronic-migraine-headaches-but-not-a-cure/
[3] Schoenen, Vandermissen, et al. Prevention of migraine by supraorbital transcutaneous neurostimulation using the Cefaly® device (PREMICE). Journal of Headache Pain, 2013; 14(Suppl 1): P184
[4] Diener HC, Dodick DW, et al. OnobotulinumtoxinA for treatment of chronic migraine: Results from the double-blind, randomized, placebo-controlled phase of the PREEMPT 1 trial. Cephalalgia, 2010; 30(7): 793-804.
[5] Diener HC, Dodick DW, et al. OnabotulinumtoxinA for treatment of chronic migraine: Results from the double-blind, randomized, placebo-controlled phase of the PREEMPT 2 trial. Cephalalgia, 2010; 30(7): 804-814.
[6] Schoenen J, Vandermissen B, et al. Migraine prevention with a supraorbital transcutaneous stimulator: A randomized, controlled trial. Neurology. 2013.
[7] Russo, A, Tessitore, A, et al. Transcutaneous supraorbital neurostimulation in "de novo" patients with migraine without aura: the first Italian experience. J. of Headache and Pain. 2015; 16:69
[8] Chou DE, Gross, GJ, et al. External Trigeminal Nerve Stimulation for the Acute Treatment of Migraine: Open-label Trial on Safety and Efficacy. Neuromodulation Journal. 2017.
[9] https://www.botoxchronicmigraine.com/botox-faq
[10] Khalil M, Zafar HW, Quarshie V & Ahmed F 2014. Prospective analysis of the use of OnabotulinumtoxinA (BOTOX) in the treatment of chronic migraine; real-life data in 254 patients from Hull, U.K. The Journal of Headache and Pain, vol. 15, no. 54, doi:10.1186/1129- 2377-15-54.
[11] https://www.botoxchronicmigraine.com/botox-faq
[12] https://www.goodrx.com/botox
[13] https://www.theverge.com/2018/6/22/17474902/botox-migraine-insurance-step-therapy-health-care-allergan
[14] Gracia-Naya M, Santos-Lasaosa S, Ríos-Gómez C, Sánchez-Valiente S, García-Gomara MJ, Latorre-Jiménez AM, et al. Predisposing factors affecting drop-out rates in preventive treatment in a series of patients with migraine. Rev Neurol. 2011;53:201–8.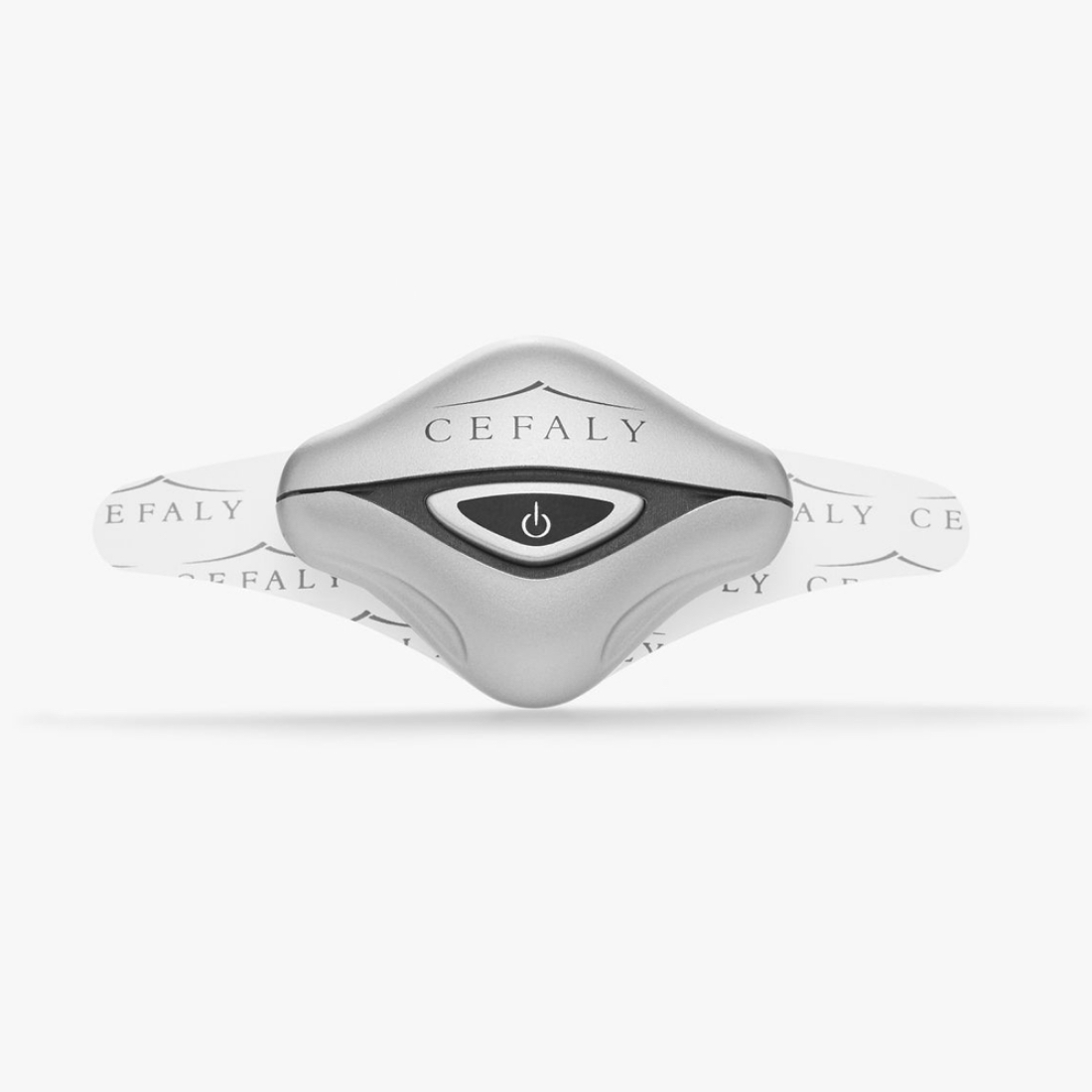 CEFALY DUAL
Migraine Treatment and Preventive Kit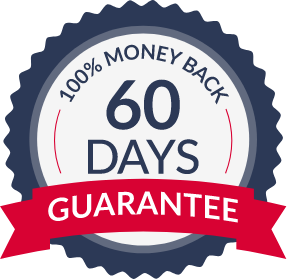 ---
CEFALY is a wearable device, clinically-proven to quickly treat acute migraine attacks and prevent future episodes.